---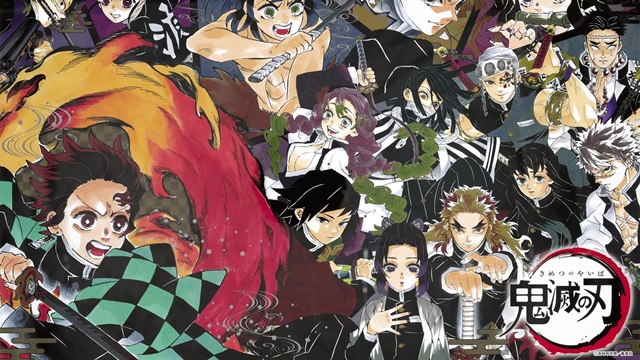 La Asociación de Caricaturistas de Japón estableció en 1972 los Japan Cartoonists Association Awards para honrar a las obras más destacadas con el propósito de impulsar la cultura del manga y el desarrollo y mejora del mundo del manga. Y hoy ya conocemos a los ganadores de su la edición 50º de estos galardones.
Previsiblemente el Gran Premio en la categoría de cómics fue para Demon Slayer: Kimetsu no Yaiba, la obra de Koyoharu Gotouge publicada por editorial Shueisha. La razón para entregarle el premio fue la siguiente:
"Nos gustaría rendir homenaje a este trabajo apasionado y conmovedor que muestra que el manga puede llegar al corazón de tanta gente".
Mientras, el Gran Premio en la categoría de caricatura fue para NEW NORMAL! de Joruju Piroshiki, quien publica su obra de forma independiente. El galardón incluye un premio económico de 500 mil yenes (alrededor de 4.500 dólares) y la ceremonia de entrega se llevará a cabo en el Imperial Hotel en Tokyo el 1 de Octubre.


Gran Premio (500.000 yenes):
Categoría de Cómic: "Demon Slayer: Kimetsu no Yaiba" de Koyoharu Gotoge
Categoría de Caricatura: "NEW NORMAL!" de Joruju Piroshiki
Manga Kingdom Tottori Award (200.000 yenes):
"The Unwomanly Face of War: An Oral History of Women in World War II (У войны не женское лицо)" de Keito Koume, con guion de Svetlana Alexievich y supervisión de Rasenjin Hayami
Comic Kingdom of Tosa Award (200.000 yenes):
Premio del Ministro de Educación, Cultura, Deportes, Ciencia y Tecnología (200.000 yenes):
"Okiagai Koboshi Project" (Un proyecto de arte creado con la intención de alcanzar la comprensión mutua en la sociedad luego del gran terremoto de 2011).

---
Fuente: Web Oficial de The Japan Cartoonist Association
©Koyoharu Gotouge / SHUEISHA
---