---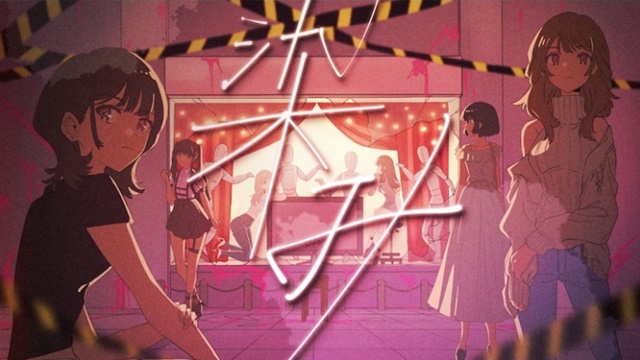 El canal oficial en YouTube de la banda de rock japonesa HOWL BE QUIET publicó el vídeo musical de su más reciente canción, "Shimi", que es el opening del anime de verano de 2021 The Dungeon of Black Company.
"Shimi" forma parte de su primer EP digital "Rekidai no Nakamairi EP", que se lanzó a la venta este 12 de Julio. El vídeo musical fue dirigido por hmng, quien es conocido por su trabajo en el diseño de la caratula del noveno sencillo de YOASOBI, "Mou Sukoshidake", el pasado mes de Mayo. "Hice el vídeo basado en las emociones que sentí cuando escuché 'Shimi' por primera vez", dijo el creativo.

Kohei Takenawa, guitarrista y vocalista de la banda de cuatro integrantes HOWL BE QUIET, dijo esto sobre la canción y su vídeo:
"Quiero gustarte, así que te perdono. No quiero que me odies, así que te perdono. Aunque sé que no es una buena relación, te perdono. A veces el 'amor' es cruel. A veces el 'amor' es un arma mortal. Si este video musical te recuerda alguna de estas cosas, es posible que hayas tenido un amor doloroso. Esta es una canción sobre el amor que es un poco más madura. Esta es la canción que marcó un nuevo paso para HOWL BE QUIET y para mí. Por favor, disfruten escuchándola junto con la historia de su vídeo musical".
Vídeo Musical de "Shimi":
【Release Inforamation????】

????‍????「#染み」Music Video
TVアニメ「#迷宮ブラックカンパニー」OP主題歌https://t.co/l8o9rJZFM0

????「#ラブフェチ -歴代の仲間入り ver-」
[Official Audio]https://t.co/CscUq7aAPL

????#歴代の仲間入り EPhttps://t.co/8Tow3T489s#HOWLBEQUIET pic.twitter.com/vARtoAvc5C

— HOWL BE QUIET (@HOWLBEQUIET) July 12, 2021
Fuente: Canal de YouTube de HOWL BE QUIET
©HOWL BE QUIET
---