---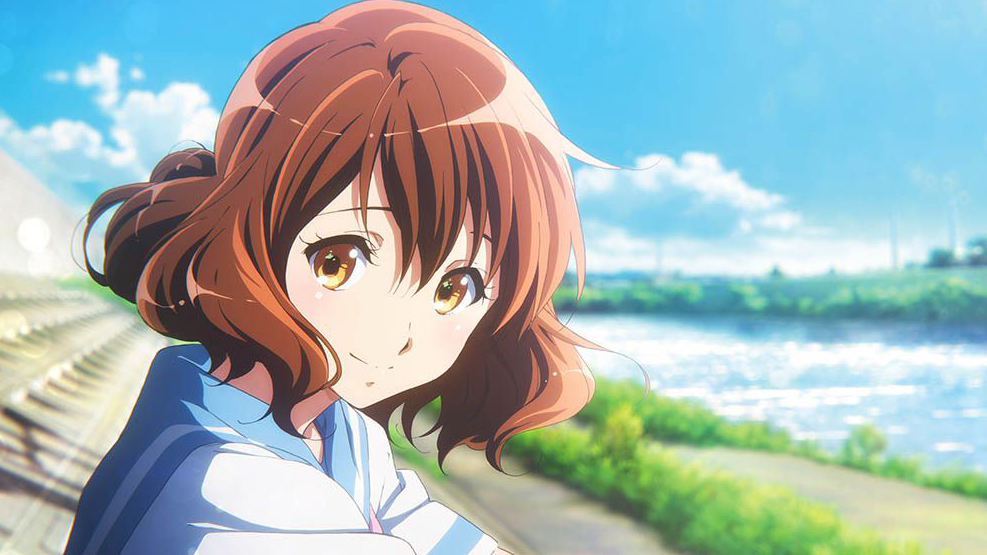 Kyoto Animation anunció la "primera parte" de los artistas que participarán en el KyoAni Music Festival, además de publicar una nueva imagen promocional de los conciertos con algunos de los personajes de sus franquicias más famosas.
El festival musical también puso a la venta una lotería en la que los fans del estudio tendrán que participar para poder comprar las entradas para cualquiera de los tres días del evento.
[#KyoaniFes]
THE 5th KYOTO ANIMATION THANKS EVENT
KYOANI MUSIC FESTIVAL - Inspiration for the future -

Artist lineup announcement part1 & Ticket order information now available https://t.co/JdGA1onN0g pic.twitter.com/oWYVeogwtY

— 「京都アニメーションファン感謝イベント」公式 (@kyoani_event) July 27, 2021
El primer día, el 20 de Noviembre, contará con Mai Aizawa, OLDCODEX, SCREEN mode, Aya Suzaki, TRUE, Homecomings, LUCKLIFE y más artistas que anunciarán más adelante. Estos artistas interpretarán temas de Tamako Market, Tsurune, Sound! Euphonium, Free!, Myriad Colors Phantom World, MUNTO y Liz and the Blue Bird.
El segundo día, el 21 de Noviembre, subiran al escenario Mai Aizawa, Minori Chihara, TRUE, fhána, Aira Yuuki, ZAQ y otros artistas que igualmente conoceremos en una fecha posterior. En esa jornada se escuchará música de Violet Evergarden, Beyond the Boundary, Miss Kobayashi's Dragon Maid, Love, Chunibyo & Other Delusions y MUNTO.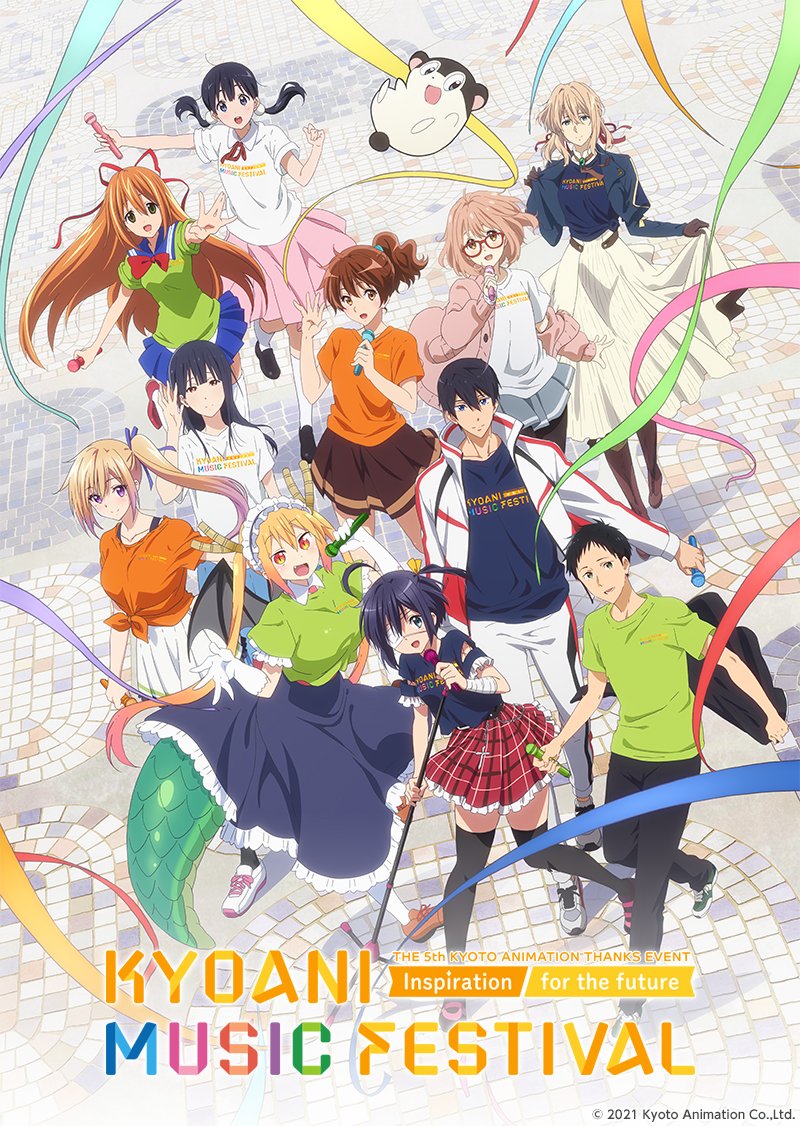 Las entradas están disponibles a través de una lotería en dos niveles, el nivel regular por 9.900 yenes (90 dólares) y el nivel con mercancía conmemorativa por 18.700 yenes (170 dólares) que incluye arte exclusivo y tickets especiales que pueden exhibirse. Una versión en directo online del evento estará disponible en una fecha posterior.
El KyoAni Music Festival se anunció el pasado mes de Mayo y su tema es la "inspiración para el futuro" como una forma de agradecer a los fans por su apoyo en los últimos años.

Fuente: Cuenta en Twitter de Kyoto Animation
---