---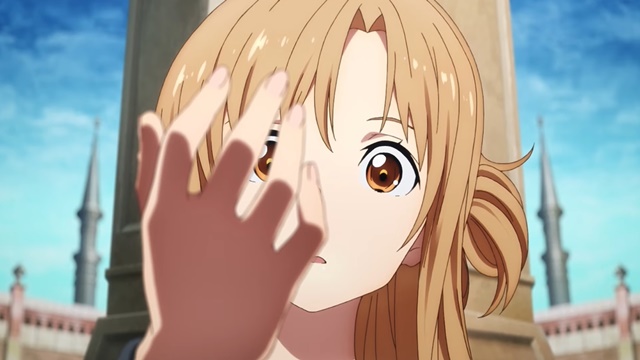 La web oficial de la película Sword Art Online the Movie -Progressive- Aria of a Starless Night ha colgado un nuevo teaser en versiones de 30 y 15 segundos que nos presenta a los personajes que se enfrentan al mundo en este juego en el que el "Game Over" significa morir en el mundo real.
Recordemos que su estreno está fechado para el 30 de octubre en cines japoneses.
◢◤特報3弾 解禁◢◤

劇場版 ソードアート・オンライン
-プログレッシブ- 星なき夜のアリア
 ̄ ̄ ̄ ̄ ̄ ̄ ̄ ̄ ̄ ̄ ̄ ̄ ̄ ̄ ̄ ̄

全てはここから始まった。
全世界シリーズ累計2600万部発行「#ソードアート・オンライン」原点の物語https://t.co/rivYvYnM6d#sao_anime pic.twitter.com/KzrtW9mewM

— アニメ ソードアート・オンライン 公式 (@sao_anime) July 10, 2021
Inori Minase se encarga de poner voz a Mito como novedad para el reparto del filme.
La dirección del filme estará en manos de Ayako Kawano (Yurikuma Arashi, dirección de episodios en Love Live! Sunshine!!), regresando Kento Toya (Sword Art Online Alicization) como responsable de los diseños de personajes, Yasuyuki Kai regresa desde la Sword Art Online original como director de acción, aunque en su momento fuera animador clave. Yuki Kajiura también regresará para poner música al filme, el cual producirá A-1 Pictures.
Las voces protagonistas también regresan, con Yoshitsugu Matsuoka como Kirito y Haruka Tomatsu como Asuna.
Sword Art Online: Progressive es una versión revisada del arco original de Aincrad de Sword Art Online y Reki Kawahara las lanzaba en 2012, contándonos nuevamente el viaje de Kirito a través de los diferentes pisos de la torre flotante.
Kirito: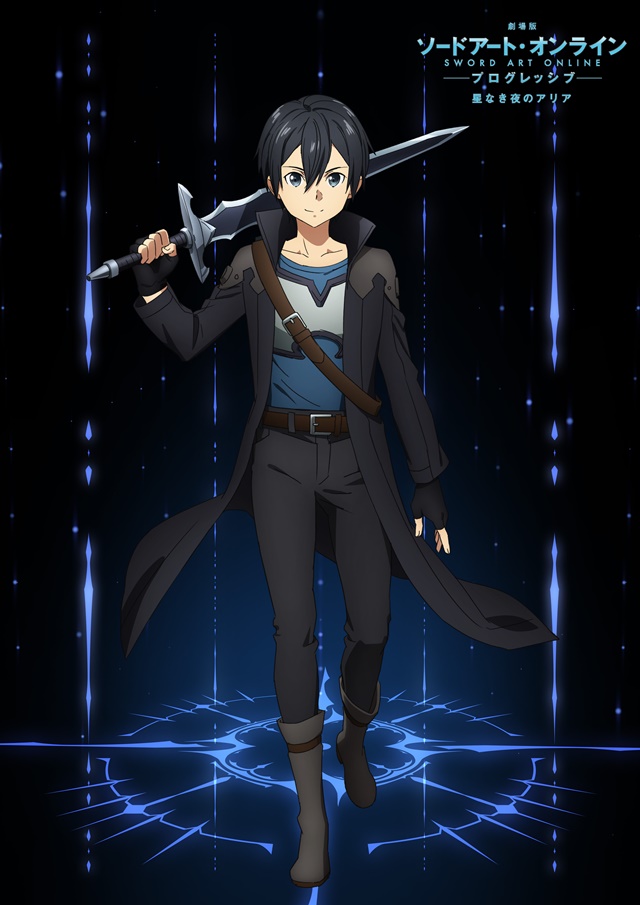 Asuna: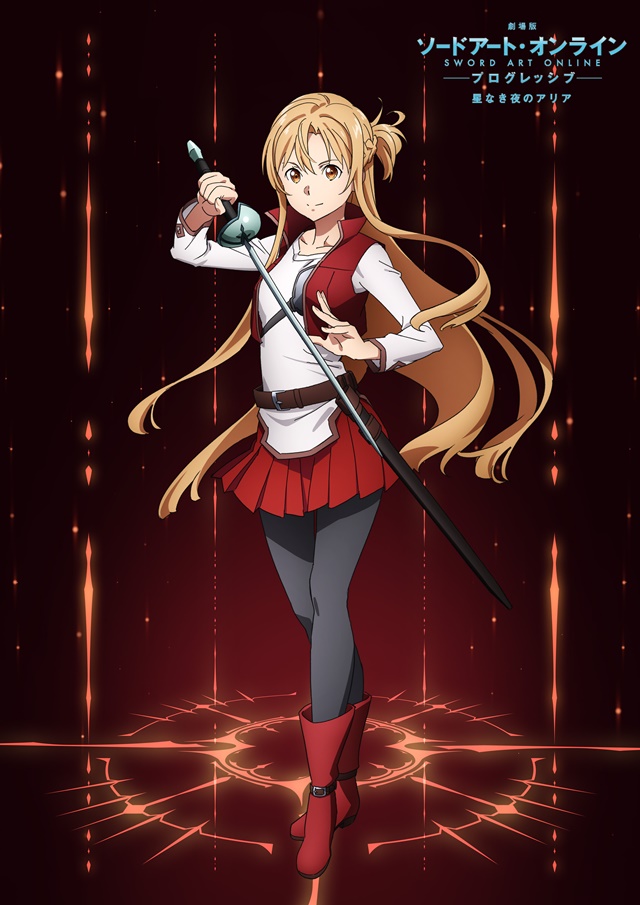 Mito: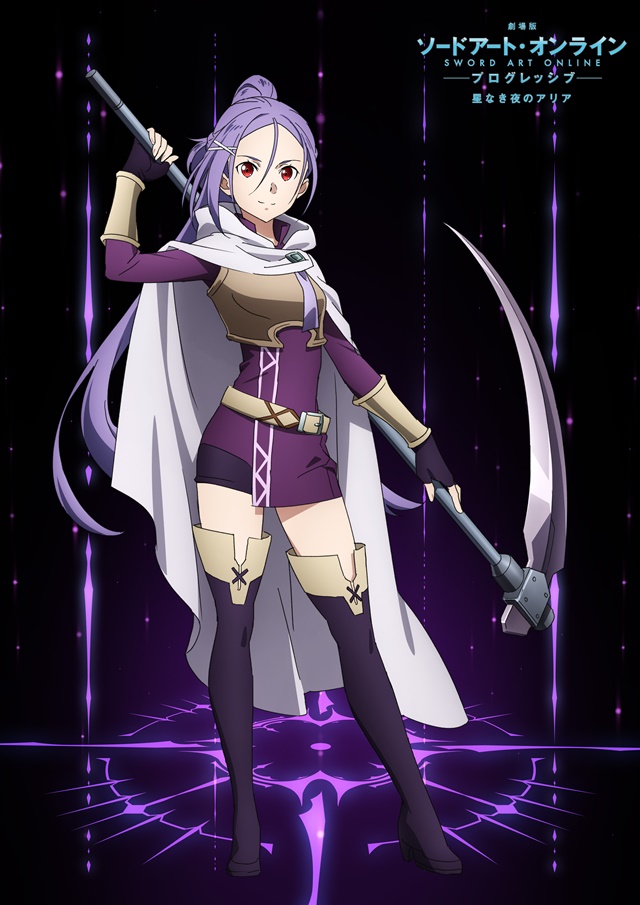 Póster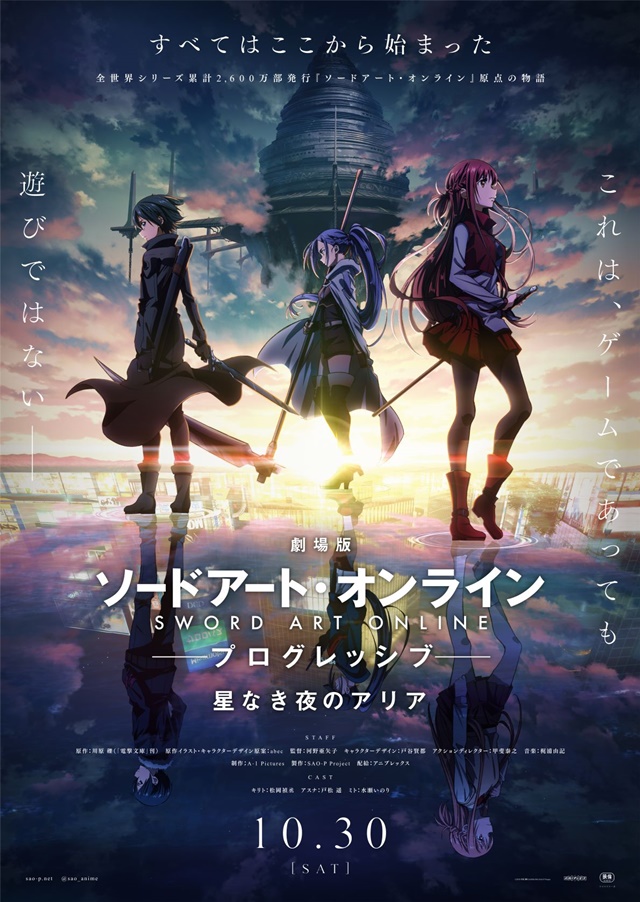 Fuente: Nota de prensa de Aniplex, Web de "Sword Art Online the Movie -Progressive- Aria of a Starless Night" / Twitter
©2020 Reki Kawahara/KADOKAWA/SAO-P Project
---