---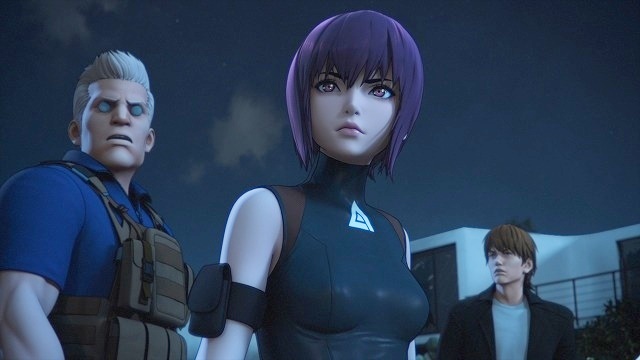 La web oficial del anime Ghost in The Shell SAC_2045, la reciente adaptación animada en 3D del manga de Masamune Shirow, ha revelado que la película recopilatoria de la serie se titulará Ghost in The Shell SAC_2045: Sustainable Warfare y se estrenará el 12 de noviembre en 20 salas de cine japonesas, donde permanecerá en cartelera durante dos semanas.
Michihito Fujii, conocido por su trabajo en películas de imagen real como las premiadas Newspaper Reporter o Yakuza and The Family, será el director del filme. La serie original contó con la dirección de Kenji Kamiyama y Shinji Aramaki bajo Production I.G y SOLA DIGITAL ARTS.
El primer opening de la serie, "Fly with me", de millenium parade, será el tema principal de la película con una nueva versión.
『攻殻機動隊 SAC_2045 持続可能戦争』
2021年11月12日(金)より2週間限定で全国20館にて劇場公開決定!!

イリヤ・クブシノブ描き下ろしによるメインビジュアルも公開!

上映館、スタッフなど、詳細は公式サイトをチェック!>>>https://t.co/mDZdGAKYza#攻殻機動隊 #sac2045 pic.twitter.com/tGnLJS4ahX

— 攻殻機動隊 SAC_2045 公式 (@gitssac2045) September 9, 2021
Fuente: Web de Ghost in The Shell SAC_2045 / Twitter
© Masamune Shirow,Production I.G/KODANSHA, Ghost in The Shell 2045 Production Committee
---