---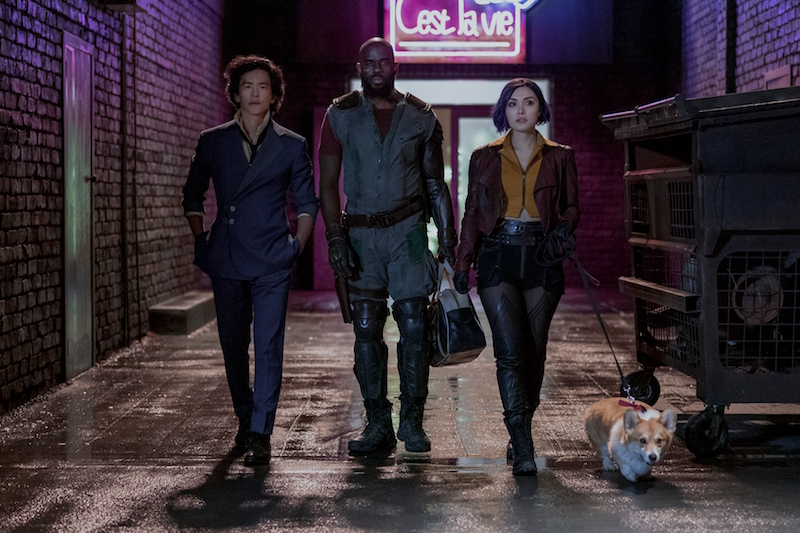 La editorial Titan Comics presentó las portadas variantes del #1 de la serie de cómics de Cowboy Bebop escrita por Dan Watters (Lucifer, Home Sick Pilots) e ilustrada por Lamar Mathurin. El cómic se basa en la serie de acción real de Netflix, a su vez inspirada por el legendario anime de Sunrise.

Portada A: Stanley "Artgerm" Lau (Astonishing X-Men, Captain Marvel)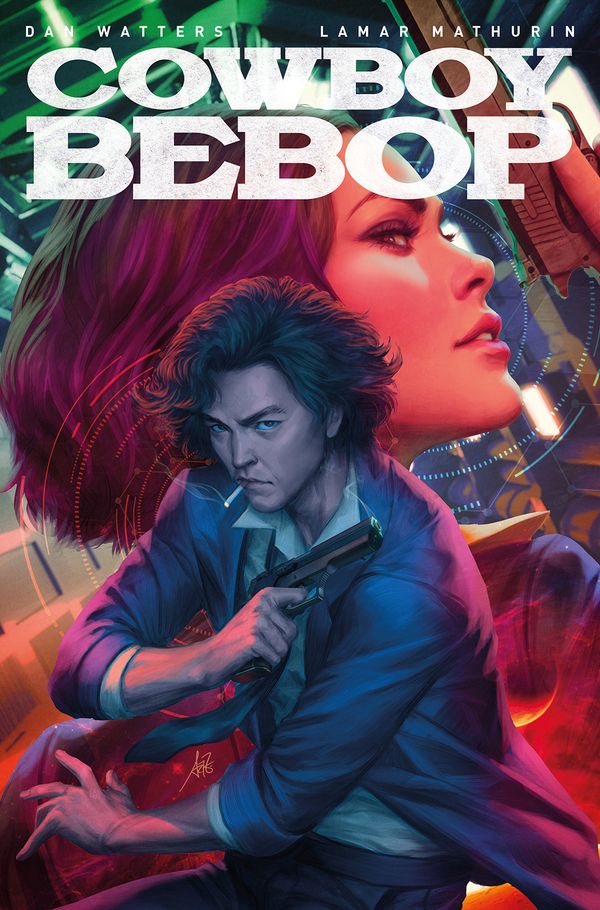 Portada B: Imagen promocional de la serie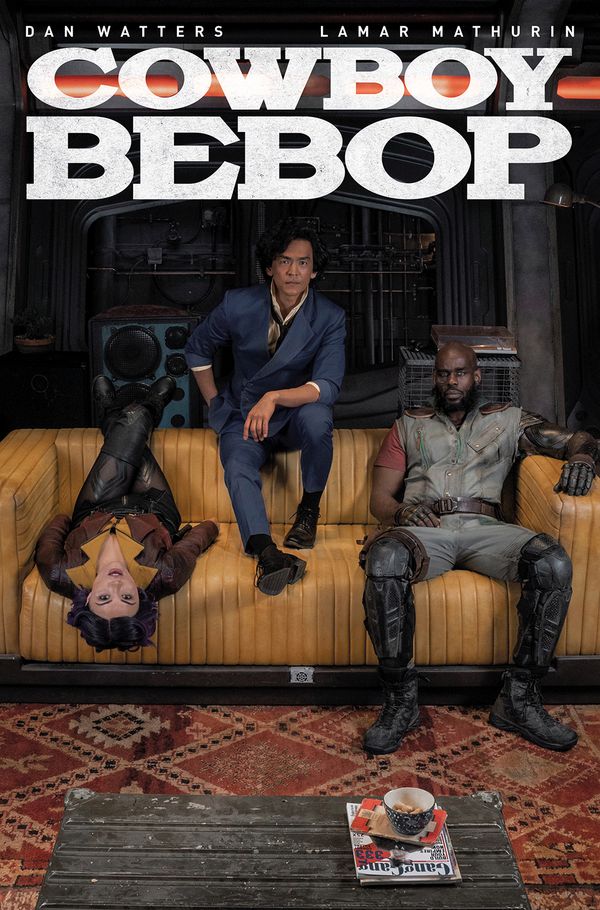 Portada C: Claudia Ianniciello (Doctor Who: The Thirteenth Doctor #0: The Many Lives of Doctor Who)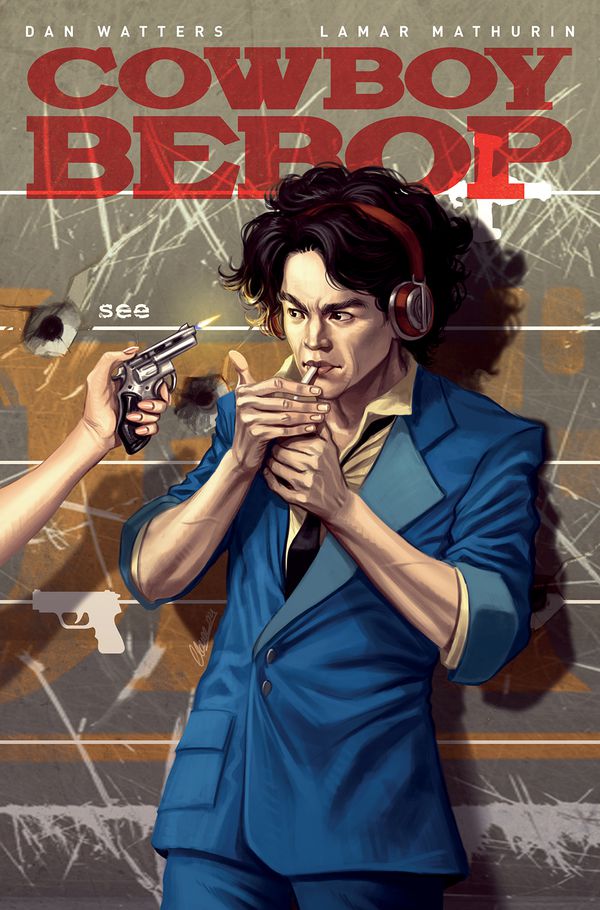 Portada D: Afu Chan (Outer Darkness, Immortal Iron Fists)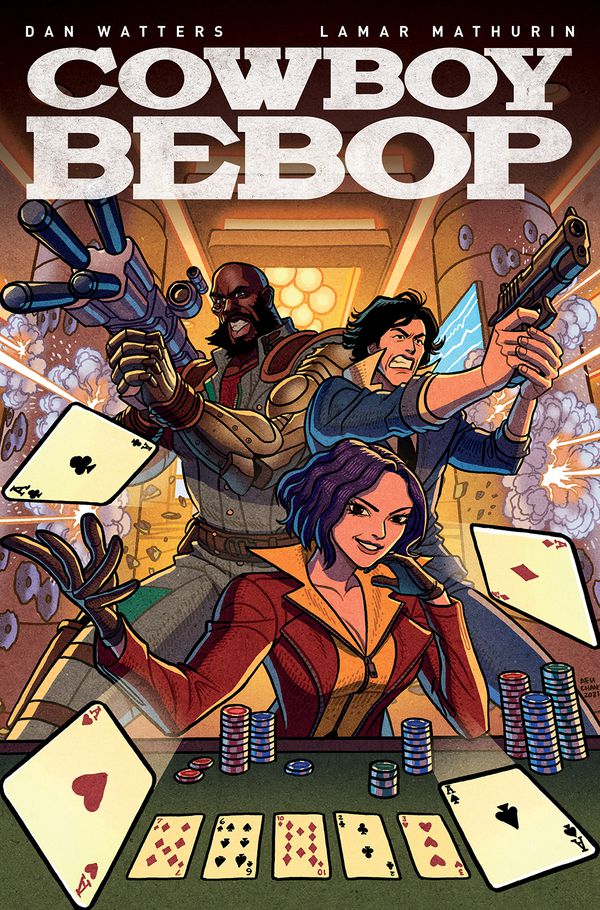 Portada E: Yishan Li (Hellboy, Batwoman)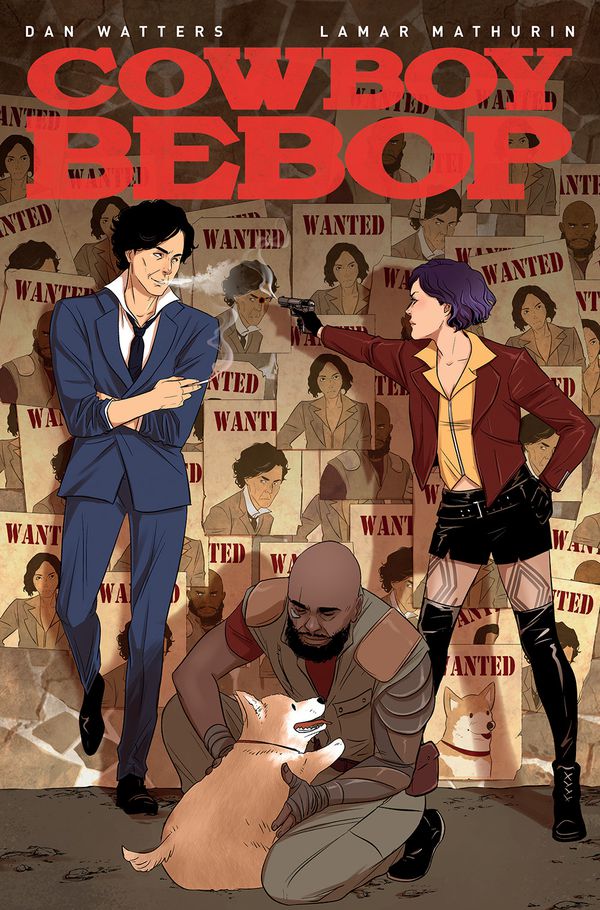 Portada F: Stanley "Artgerm" Lau variante en blanco y negro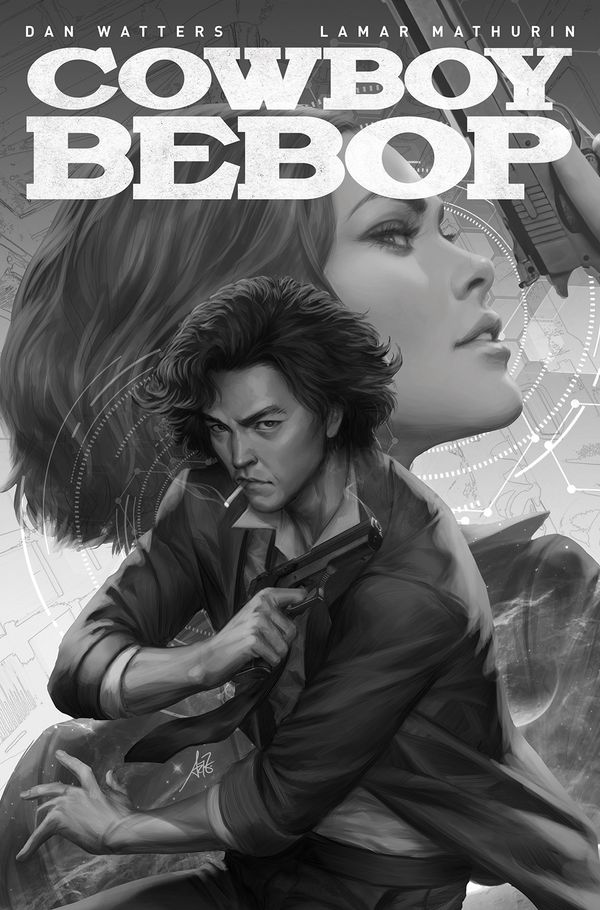 El cómic de Cowboy Bebop contará con cuatro números y debutará el 8 de diciembre. La edición compilatoria saldrá a la venta en mayo de 2022. La serie contará una historia nueva situada en el universo de Cowboy Bebop y se sitúa en el año 2171. Sigue al equipo de cazarrecompensas de la nave espacial Bebop, quienes están a la caza de un ex pandillero que lleva un chaleco que le otorga suerte ilimitada a su usuario.
La adaptación de acción real de Cowboy Bebop se estrenará el 19 de noviembre. La serie también contará con una novela precuela titulada Cowboy Bebop: A Syndicate Story: Red Planet Requiem. El libro fue escrito por el guionista de la serie Sean Cummings y saldrá a la venta el 23 de noviembre. La historia se centra en los jóvenes Spike y Vicious. Por otra parte el libro Cowboy Bebop: Making The Netflix Series saldrá a la venta el 11 de enero de 2022.

Fuente: ANN
---