---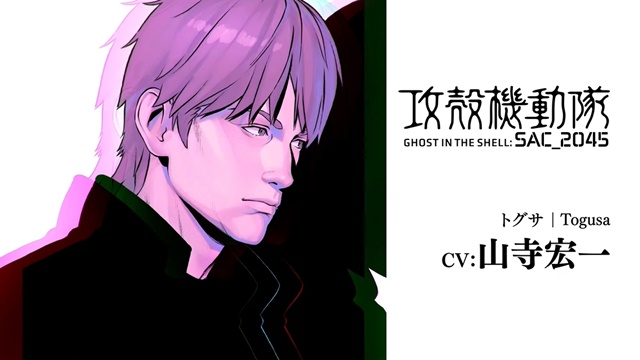 La web oficial del anime Ghost in The Shell SAC_2045, la última adaptación animada en 3D del manga de Masamune Shirow, ha colgado un tercer vídeo de personajes de Ghost in The Shell SAC_2045: Sustainable Warfare, la que será la película recopilatoria de la serie.
Tras los dedicados a Motoko Kusanagi y Batou, el tercer personaje en protagonizar estos vídeos es Togusa, a quien pone voz Koichi Yamadera desde el estreno de la primera película animada de la franquicia en 1995. Yamadera nos dice: "Todo empieza como siempre. ¿Togusa vuelve a estar solo?".
Michihito Fujii, conocido por su trabajo en películas de imagen real como las premiadas Newspaper Reporter o Yakuza and The Family, será el director del filme. La serie original contó con la dirección de Kenji Kamiyama y Shinji Aramaki bajo Production I.G y SOLA DIGITAL ARTS.
El primer opening de la serie, "Fly with me", de millenium parade, será el tema principal de la película con una nueva versión.
Teaser de "Ghost in The Shell SAC_2045 Sustainable War"
Imagen promocional obra de Ilya Kuvshinov: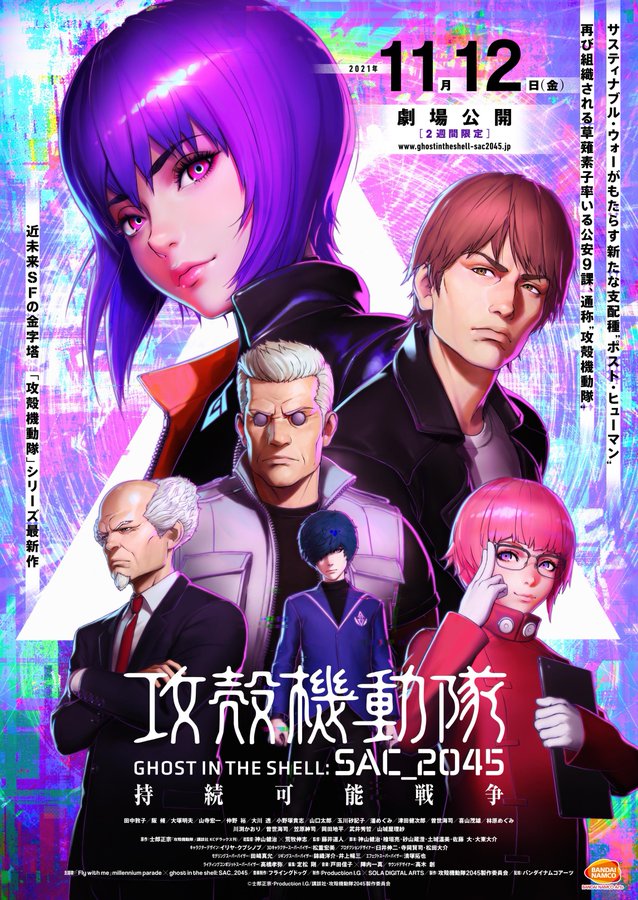 ---
Fuente: Web oficial de "Ghost in The Shell SAC_2045"/ Twitter
© Masamune Shirow,Production I.G/KODANSHA, Ghost in The Shell 2045 Production Committee
---