---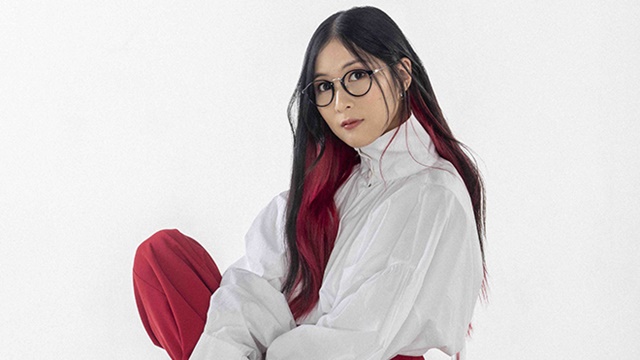 La web oficial de la cantante tailandesa MindaRyn ha anunciado que su tercer single, "Shine", se lanzará el próximo 1 de diciembre de 2021 por parte de Lantis, pero además que dicho tema será el ending del anime de televisión SAKUGAN, el cual se estrenará el próximo otoño. La cantante daba la noticia en japonés, inglés y tailandés con un vídeo que además nos deja un pequeño avance del tema musical al final.
En el single se incluirá además la insert song en inglés "Because of You", así como la cover en inglés del ending del anime Bungo Stray Dogs, "Call my name". Si quieres escuchar su "Shine" en todo su esplendor, lo cantará por primera vez en la Virtual Crunchyroll Expo 2021 que se celebrará del 5 al 7 de agosto, ¡no te lo pierdas!
私の 3rd Single が12月1日に発売になります!この曲はTVアニメ「サクガン」のエンディングテーマになってます!アニメも楽しみしていますね!????

My 3rd Single "Shine" is going to be released on December 1st! This song is going to be the Ending theme for "Sakugan", I'm so excited!???? https://t.co/3qiatUxb8W

— MindaRyn (@mindaryn_) August 1, 2021
---
Según nos cuenta la página oficial de Lantis para la artista, MindaRyn conoció el anime gracias a la afición al mismo de su padre, lo que la introdujo en este mundo en su infancia. Como también le gustaba cantar, poco a poco comenzó a aprenderse sus temas favoritos de anime para interpretarlos, y ya siendo estudiante universitaria comenzó a hacer carrera en YouTube centrándose en covers de anime con la intención de llegar a ser algún día una cantante profesional de anisong. A fecha de hoy su canal de YouTube suma más de 950 000 suscriptores, dejando claro su éxito.
Su debut lo hizo con Lantis en noviembre de 2020 con el que era su primer single, "BLUE ROSE knows", el cual se usó como ending del anime By the Grace of the Gods estrenado en otoño de 2020. Su segundo single fue "Like Flames", el opening de la actualmente en emisión segunda temporada de That Time I Got Reincarnated as a Slime estrenada el pasado mes de julio.
Vídeo de su primer single, "BLUE ROSE knows"

Vídeo de su segundo single, "Like Flames"
---
Fuente: Web oficial de MindaRyn / Canal de YouTube
© Yoshimoto Entertainment(Thailand) Co.,Ltd.
---