---
ADVERTENCIA: Contiene spoilers del capítulo 80 de Attack on Titan, quedan advertidos.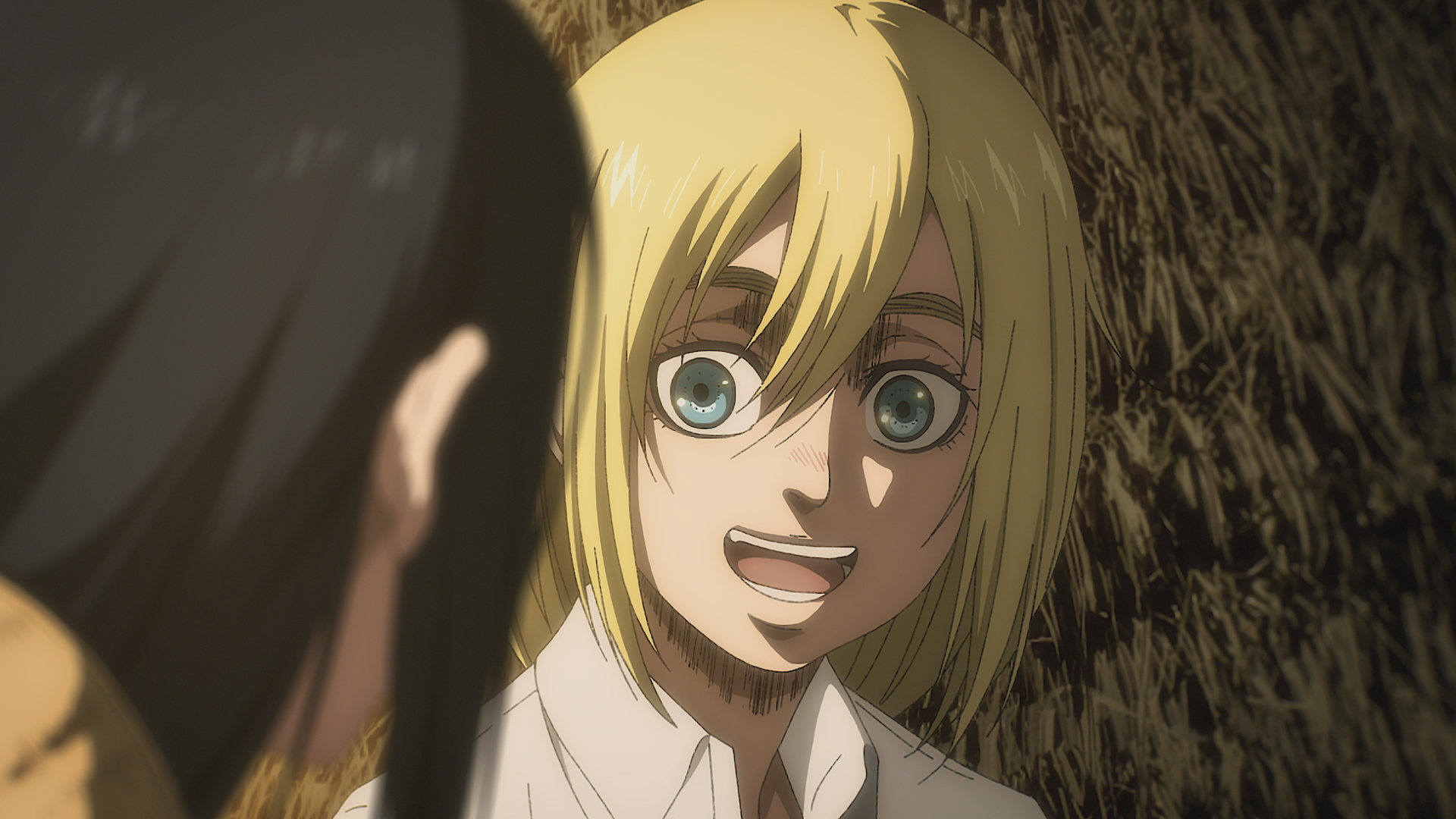 Attack on Titan está camino de su desenlace definitivo, y el más reciente episodio de Attack on Titan Final Season Part 2 expandió lo que vimos en el anterior, presentándonos la verdad detrás de todos los hechos de la historia. Como todas las semanas las cuentas en Twitter de MAPPA y del anime, nos traen imágenes y la ilustración de esta semana es del animador Roga Sukesabu.
El artista estuvo a cargo de dibujar la pelea entre el Titan Fundador y el Titán de Ataque, mientras que el animador francés Dorian Coulon nos obsequia su propia versión de la Coordenada. Por último el fotograma de animación principal de la semana es de Historia sonriendo feliz cuando era una niña.
【放送情報】
TVアニメ『進撃の巨人』The Final Season Part 2
第80話「二千年前の君から」ご視聴ありがとうございました!

幼少期のヒストリア・レイスの原画を公開。

次回、第81話「氷解」
どうぞお楽しみに!#shingeki #MAPPA pic.twitter.com/DEgxw3ueBy

— MAPPA (@MAPPA_Info) February 6, 2022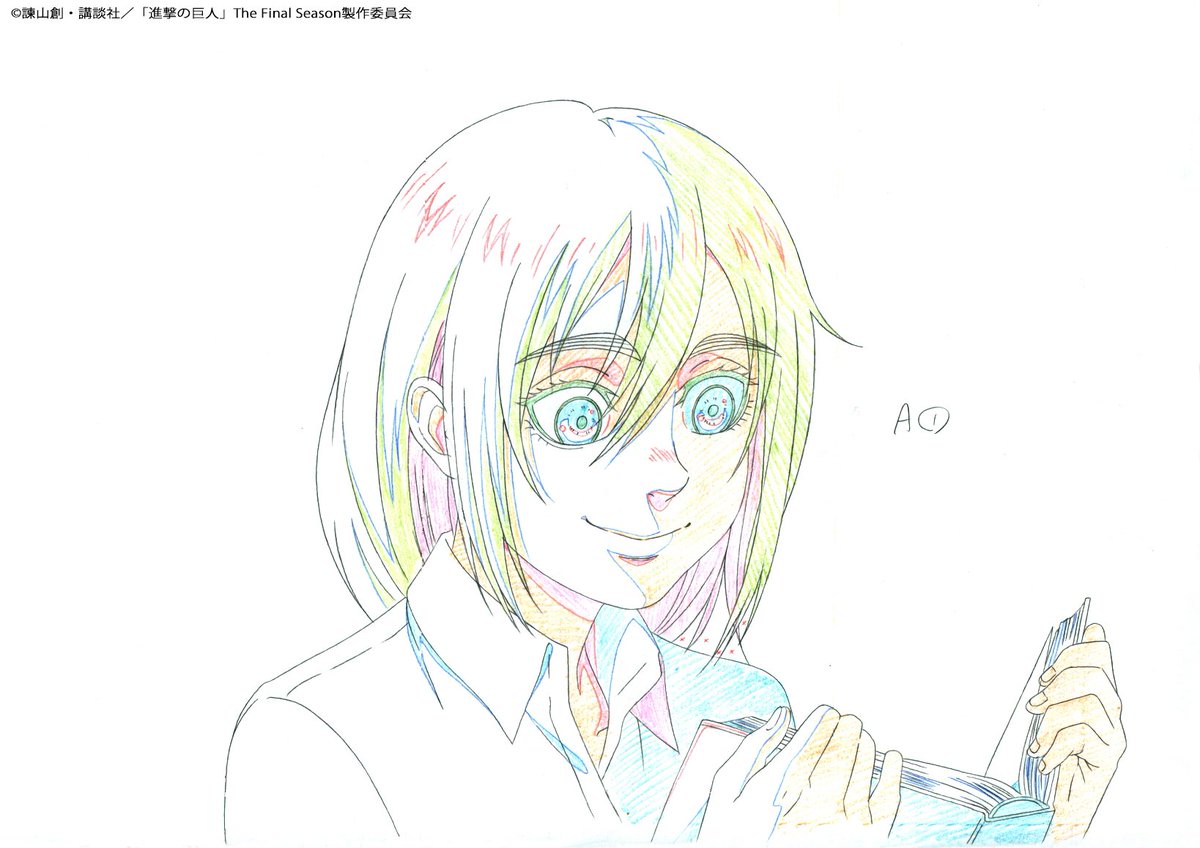 TVアニメ「進撃の巨人」The Final Season第21話(第80話)「二千年前の君から」をご視聴いただいた皆様、ありがとうございました!
来週の放送をお楽しみに!

Illustration:助三狼牙(原画)
<話数冒頭の巨人同士の戦闘パートを担当>#shingeki pic.twitter.com/0xqvGLprMp

— アニメ「進撃の巨人」公式アカウント (@anime_shingeki) February 6, 2022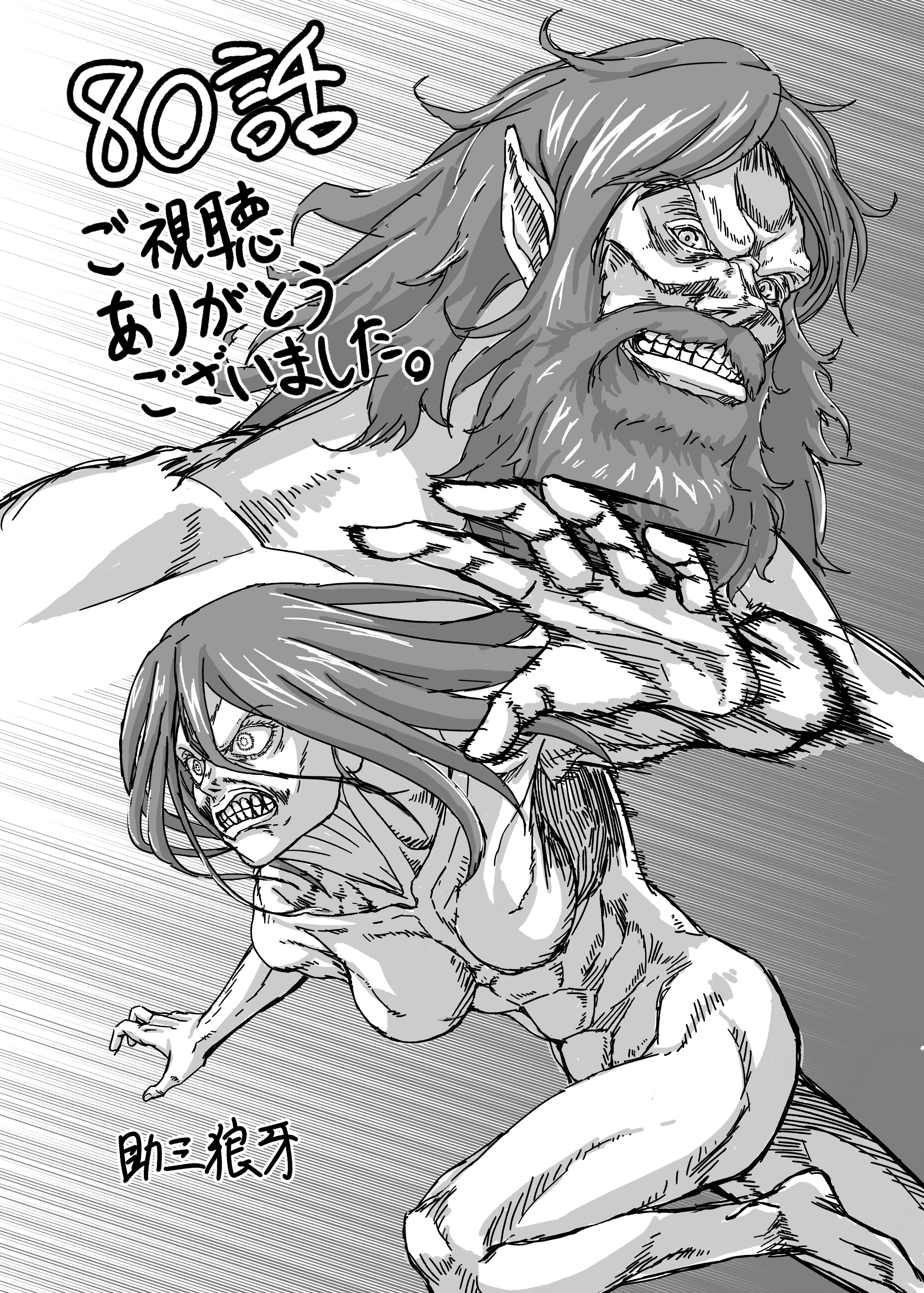 J'ai participé à l'épisode 80 l'attaque des titans. Merci à MAPPA et à tout le staff! C'était magique de réaliser mon rêve! Je vous remercierai jamais assez!

I participated in episode 80 of shingeki no kyojin!
Thanks to Takahashi-san, Takata-san and sakaï-sama! pic.twitter.com/3yWcmxAwBN

— Dorian Coulon (@CoulonDorian) February 5, 2022
El actor de voz de Eren, el incomparable Yuki Kaji, también publicó un tweet luego del impactante episodio de este domingo, diciendo que su voz estaba muerta al final de la sesión de grabación. Esto cortesía de lo que Eren tenía que "decir" durante el episodio.
本日24時05分から「進撃の巨人」放送。

どうやるのか想像がつかなかった回で、
どうすればいいのかわからなかった回で、
どうなったのか想像のつかない回です。

エレンを演じていて、これまでで一番と言っていいほど声を枯らした回でもありました。

想像がつかず怖いですが、どうか。#shingeki https://t.co/UGWGuSiJfk pic.twitter.com/VvsgGC1Yca

— 梶裕貴 Yuki Kaji (@KAJI__OFFICIAL) February 6, 2022
Attack on Titan Final Season Part 2 estrena nuevos episodios todos los domingos en Crunchyroll.
Fuentes: Twitter de Attack on Titan, Twitter de MAPPA y Twitter de Dorian Coulon
---