---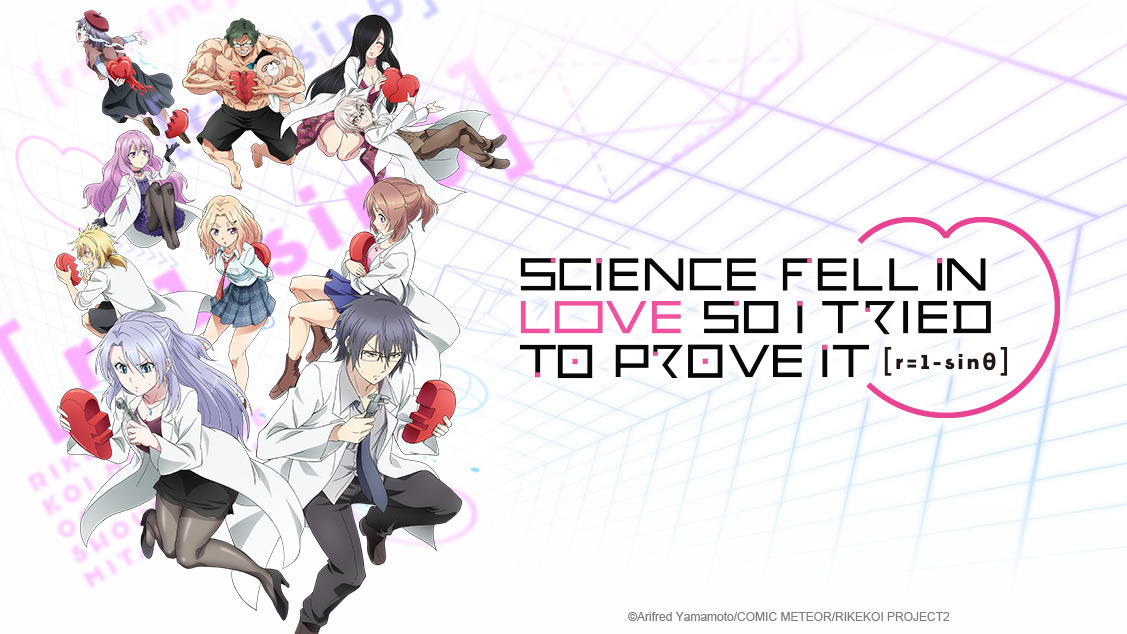 La nueva temporada del anime Science Fell in Love, So I Tried to Prove It está a punto de estrenarse, y podrás verla en Crunchyroll antes de su transmisión en Japón. El primer episodio de Science Fell in Love, So I Tryed to Prove It r=1-sinθ se lanzará oficialmente en Crunchyroll a partir del 1 de abril a las 4:00 a. m., hora del Pacífico, así que prepara configura tu alarma y prepárate para comenzar esta segunda temporada de amor entre científicos antes de tiempo.
Science Fell in Love, So I Tried to Prove It r=1-sinθ
Estreno: 1 de Abril 1 a las 4:00 a.m. (Hora del Pacifico)
Territorios: Norteamérica, Centroamérica, Suramérica, Europa, África, Oceanía, Medio Oriente y la CEI.
La primera temporada del anime para TV Science Fell in Love, So I Tried to Prove It se emitió de enero a marzo de 2020 y contó con 12 episodios, todos están disponibles en Crunchyroll para sus miembros en todo el mundo, excepto Asia.
Sinopsis del anime:
¿Qué sucede cuando un hombre y una mujer completamente centrados en la ciencia se enamoran el uno del otro? Ayame Himuro es una inteligente graduada en ciencias que declara su amor a Shinya Yukimura, otro graduado de ciencias de su universidad. ¡Pero claro, no hay forma científica de explicar que lo que sienten es amor! Pero como expertos en ciencia e ingeniería, no ser capaces de demostrar cientificamente lo que sienten significaría que lo que sienten no es real, así que harán a una serie de experimentos con un único objetivo: demostrar que el amor existe de verdad.
---