---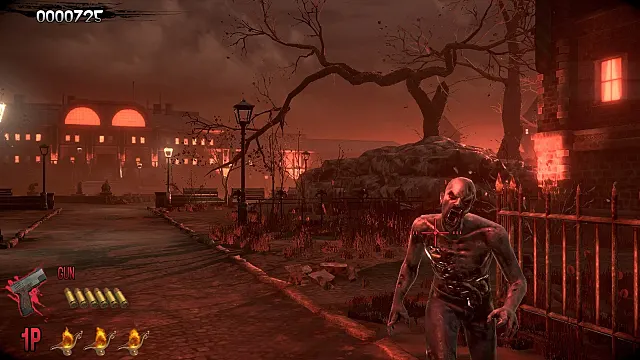 Aunque no obtuvo la reacción esperada por la crítica y los jugadores en su versión para Nintendo Switch, el remake del rail shooter japonés The House of the Dead llegará a otras plataformas.
Así lo anunció Forever Entertainment hoy. The House of the Dead: Remake llegará a PlayStation 4, Xbox One, Stadia y PC el 28 de abril, a un precio de $24.99 USD y sin que se destaque alguna mejora como mayor tasa de animación, alta resolución o mejoras para PlayStation 5 y Xbox Series X.
El juego de SEGA remasterizado por MegaPixel Studio apenas se estrenó el 7 de abril de 2022, lo que lo hace una de las primicias más cortas de los últimos años.
RELACIONADA: The House of the Dead: Remake te permitirá matar zombis a montones en Nintendo Switch
Estrenado originalmente en el año de 1997, The House of the Dead fue parteaguas en el género empleando novedosas pistolas de luz, dos jugadores simultáneos y múltiples finales.
Pero más allá de preguntarnos si lograremos escapar de La casa de los Muertos… ¿logrará MegaPixel resolver los graves errores de jugabilidad de la versión Switch?
Fuente: Forever Entertainment (comunicado de prensa)
---