---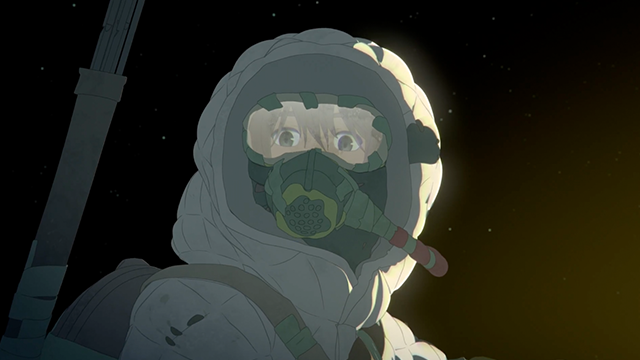 El sitio web oficial del próximo anime Kaina of the Great Snow Sea anunció hoy que la serie comenzará a transmitirse en enero de 2023, junto con el lanzamiento de un nuevo trailer y arte principal. Además, los primeros cuatro episodios tendrán su estreno mundial en la Crunchyroll Expo de este año (el sábado 6 de agosto a las 7:45 pm PT).
Teaser Trailer
#弐瓶勉 ×#ポリゴン・ピクチュアズ フジテレビ「+Ultra」23年1月放送『#大雪海のカイナ』ビジュアル&PV&キャスト解禁!#細谷佳正/#高橋李依/#村瀬歩/#坂本真綾/#小西克幸/#杉田智和/#檜山修之/#堀内賢雄

本アカウントをフォロー&このツイートをRTで抽選で試写会へご招待!https://t.co/R02t6TVbW6 pic.twitter.com/G1VPFmlI2z

— 『大雪海のカイナ』公式 (@ooyukiumi_kaina) July 20, 2022
Arte principal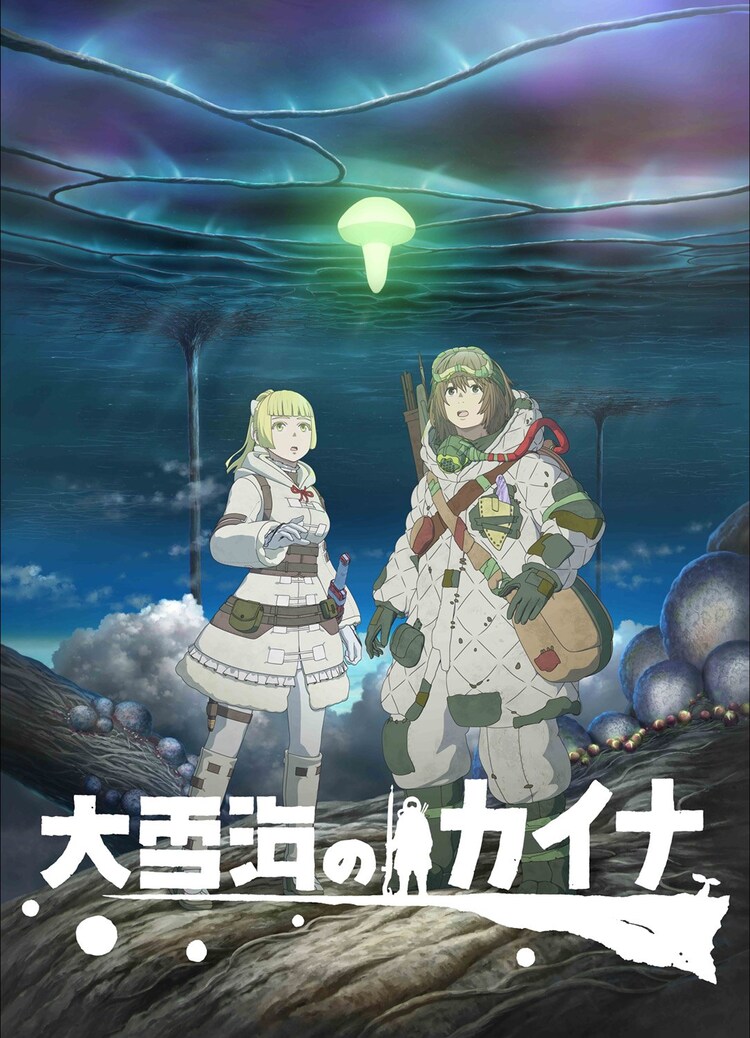 RELACIONADA: La Crunchyroll Expo 2022 dará inicio en agosto
Anunciado originalmente el 20 de enero, Kaina of the Great Snow Sea es una nueva historia original del mangaka Tsutomu Nihei (Knights of Sidonia, Aposimz). La serie sigue la historia de Kaina y Liliha, dos jóvenes de mundos diferentes, cuyo viaje para salvar el mundo comienza con su presentación. Un manga de la serie dibujado por Itoe Takemoto (The Beast Player) también se publicará en el Monthly Shonen Sirius de Kodansha a partir del 26 de febrero de 2022.
Staff:
Director: Hiroaki Ando (Listeners, Ajin: Demi-Human)
Adaptación: Sadayuki Murai (Natsume Yujin-cho)
Guion: Sadayuki Murai, Tetsuya Yamada (Knights of Sidonia)
Tema principal: Hiroyuki Sawano (Promare)
Música: Kohta Yamamoto (Attack on Titan Final Season), Misaki Umase (Precure)
Producción: Polygon Pictures
Reparto:
Kaina: Yoshimasa Hosoya
Liliha: Rie Takahashi
Yaona: Ayumu Murase
Amerote: Maaya Sakamoto
Olinoga: Katsuyuki Konishi
Ngapoji: Tomokazu Sugita
Handagil: Nobuyuki Hiyama
Halesola: Kenyu Horiuchi
Kaina of the Great Snow Sea se estrenará en Crunchyroll para suscriptores de todo el mundo excepto Asia cuando se emita en enero de 2023. La serie es la segunda que proviene de la asociación de programación de anuncios +Ultra entre Crunchyroll, Fuji TV y Slow Curve, anunciado en septiembre de 2021.
Fuente: Sitio oficial
---