---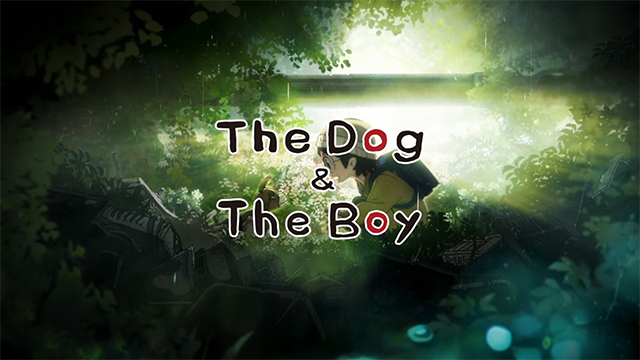 Desde Midjourney hasta ChatGPT, la inteligencia artificial está en el centro del debate y está rompiendo las fronteras de la creación de contenido en diferentes industrias, incluyendo el anime. Ahora puede que se haya tomado el siguiente gran paso en su uso en la industria.
Como "una iniciativa experimental para ayudar a aliviar la escasez de mano de obra en la industria del anime", Netflix Anime Creators Base se asoció con WIT Studio y la plataforma de personajes IA rinna para producir un corto de anime titulado "The Dog & The Boy", utilizando tecnología de generación de imágenes para todos sus fondos.
Puede ver los resultados usted mismo en el video completo a continuación, que incluye una muestra del proceso al final:
Netflix アニメ・クリエイターズ・ベース×AIキャラクターサービス開発のrinna株式会社×WIT STUDIOによる共同プロジェクトアニメ『犬と少年』のショートムービー。

人手不足のアニメ業界を補助する実験的な取り組みとして、3分間の映像全カットの背景画に画像生成技術を活用! pic.twitter.com/2WQVZSwPsN

— Netflix Japan | ネットフリックス (@NetflixJP) January 31, 2023
RELACIONADO: Hicimos que un biólogo analizara a Pochita de Chainsaw Man
Ryotaro Makihara (Vampire in the Garden, HAL) se desempeñó como director, guionista, animador clave y director artístico del corto, junto con Mathias Demongeot como diseñador de personajes, Taiki Sakurai (Cyberpunk: Edgerunners) como productor y Koji Tanaka (Moriarty the Patriot) como Director de fotografía. El tema "AINOUTA" de sasakure.UK junto a AI-code"M" sirve como tema musical.
¿Qué opinas sobre el uso de herramientas de IA en la producción de anime? ¡Déjanos saberlo en los comentarios!
Fuente: Netflix Japan on Twitter
---