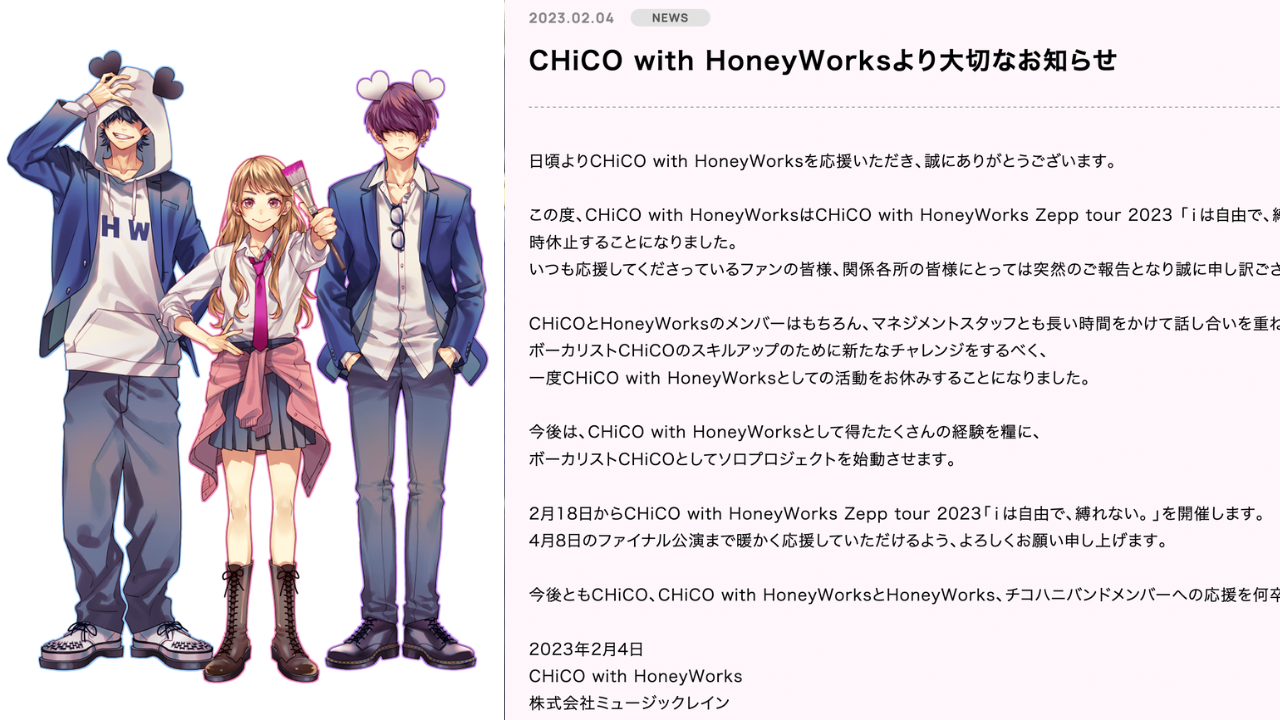 Un comunicado oficial publicado este fin de semana en la página web del grupo musical HoneyWorks anuncia que su larga colaboración con CHiCO, conocida como CHiCO with HoneyWorks, entrará en pausa para permitir a la vocalista afrontar nuevos retos y crecer como artista individual.
La pausa indefinida entrará en vigor al término de la gira "Zepp" de cuatro presentaciones, el 8 de abril.
CHiCO with HoneyWorksより大切なお知らせhttps://t.co/60YwvdpoLd

— HoneyWorks┗|∵|┓公式 (@HoneyWorks_828) February 4, 2023
RELACIONADA: Opening y ending sin créditos de Soaring Sky! Pretty Cure
Formado por primera vez en 2014, CHiCO with HoneyWorks es más conocido por componer, escribir e interpretar temas para Blue Spring Ride, After the Rain, O Maidens in Your Savage Season y, más recientemente, la segunda temporada de Rent-a-Girlfriend, además de "Confession Executive Committee: Love Series", que inspiró varios proyectos de anime.
Fuente: Nijimen
---