---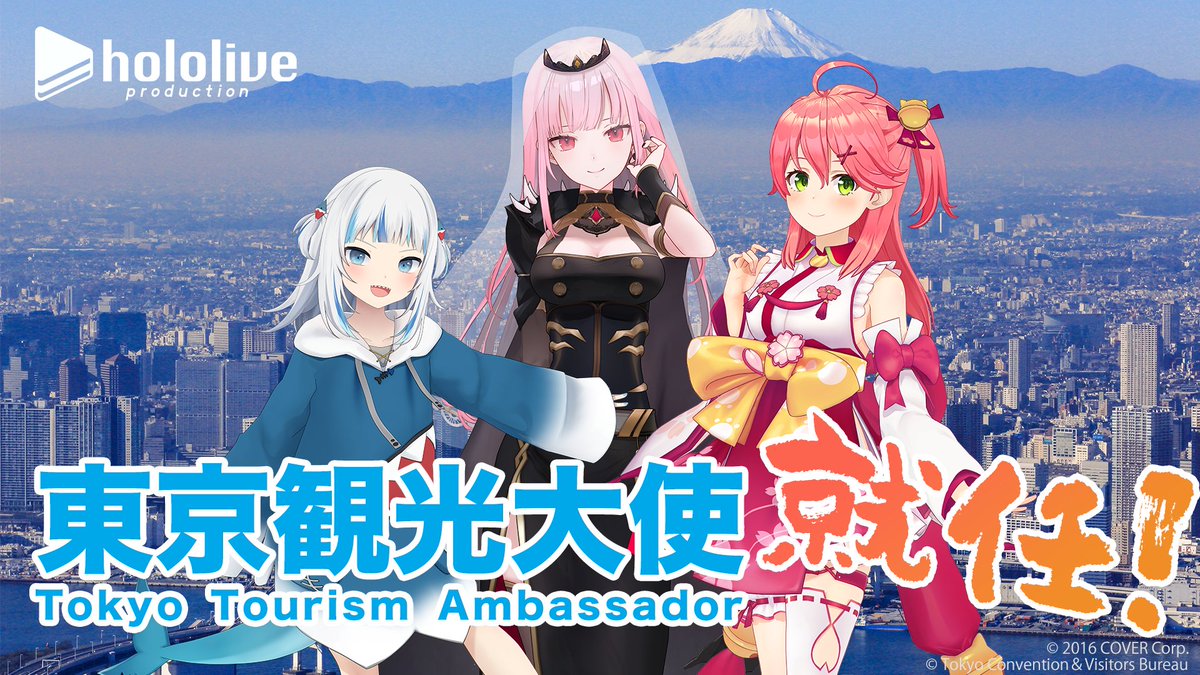 ¿Alguna vez quisiste un recorrido virtual de Tokyo guiado por algunas de las VTubers más célebres? El Gobierno Metropolitano anunció ayer que las VTubers Mori Calliope, Gawr Gura y Sakura Miko de la agencia de hololive presentarán las atracciones de la ciudad como Embajadoras de Turismo de Tokyo.
We are pleased to announce that Mori Calliope (@moricalliope) and Gawr Gura (@gawrgura) have been appointed as Tokyo Tourism Ambassadors with Sakura Miko (@sakuramiko35)!????

They will support sharing the attractions of Tokyo with the world!????????#hololiveEN #holoMyth pic.twitter.com/smrQ3h9LFa

— hololive production (English) (@hololivepro_EN) February 8, 2023
Si bien no se ha confirmado en qué áreas se centrará cada una de las VTubers de hololive, Calliope es parte de la escena musical en Tokyo, mientras que Miko es una doncella de santuario y puede llevarnos a los muchos santuarios y templos en toda la ciudad. Gura puede llevarnos de paseo por las vías fluviales, aunque uno esperaría que lo haga usando un bote y no nadando en los canales.
La ceremonia de inauguración está programada para el 13 de febrero con actividades de las chicas y otros embajadores dando inicio el mismo día.

Fuentes: Twitter de Hololive y Nota de Prensa
---