---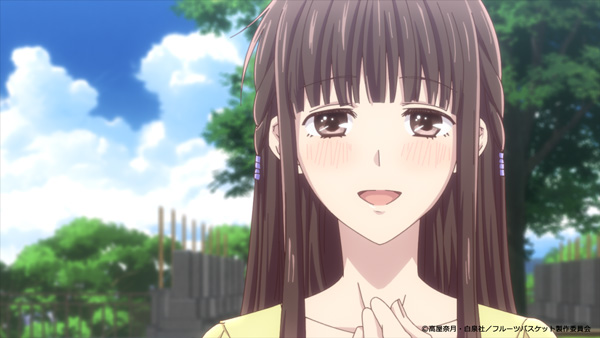 La web oficial de la más reciente adaptación televisiva animada del manga Fruits Basket de Natsuki Takaya ha anunciado que la serie recibirá un nuevo anime en 2022 titulado Kyoko to Katsuya no Monogatari que se centrará en la historia de los padres de Tohru, Kyoko y Katsuya, la cual esta última serie no ha adaptado. De momento no se han dado a conocer fecha de estreno ni formato del anime.
El equipo compartía un vídeo de 6 minutos para conmemorar la emisión del episodio 13 y final de Fruits Basket the Final, incluyendo este mensajes del reparto y de Takaya, responsable del manga original.
アニメ #フルーツバスケット

長きにわたってご視聴頂き、本当にありがとうございました!

✨重大発表✨

????アニメ「今日子と勝也の物語」2022年制作決定❗
????舞台「フルーツバスケット」2022年上演決定❗

そして…

TVアニメ放送終了記念サンクスムービー公開!
☛https://t.co/wLiXjRYZHv#フルバ pic.twitter.com/uAVPOnOisV

— TVアニメ「フルーツバスケット」公式 (@fruba_PR) June 28, 2021
Esta nueva adaptación compuesta de dos series ha adaptado por completo el manga original de Takaya y contaba con un nuevo equipo y reparto por completo a petición suya. Yoshide Ibata se encargó de dirigir la última temporada del anime bajo TMS Entertainment contando con guiones de Taku Kishimoto, mientras que Masaru Shindo diseñó los personajes.
Fuente: Comic Natalie, Web oficial del anime, Twitter del anime
---