---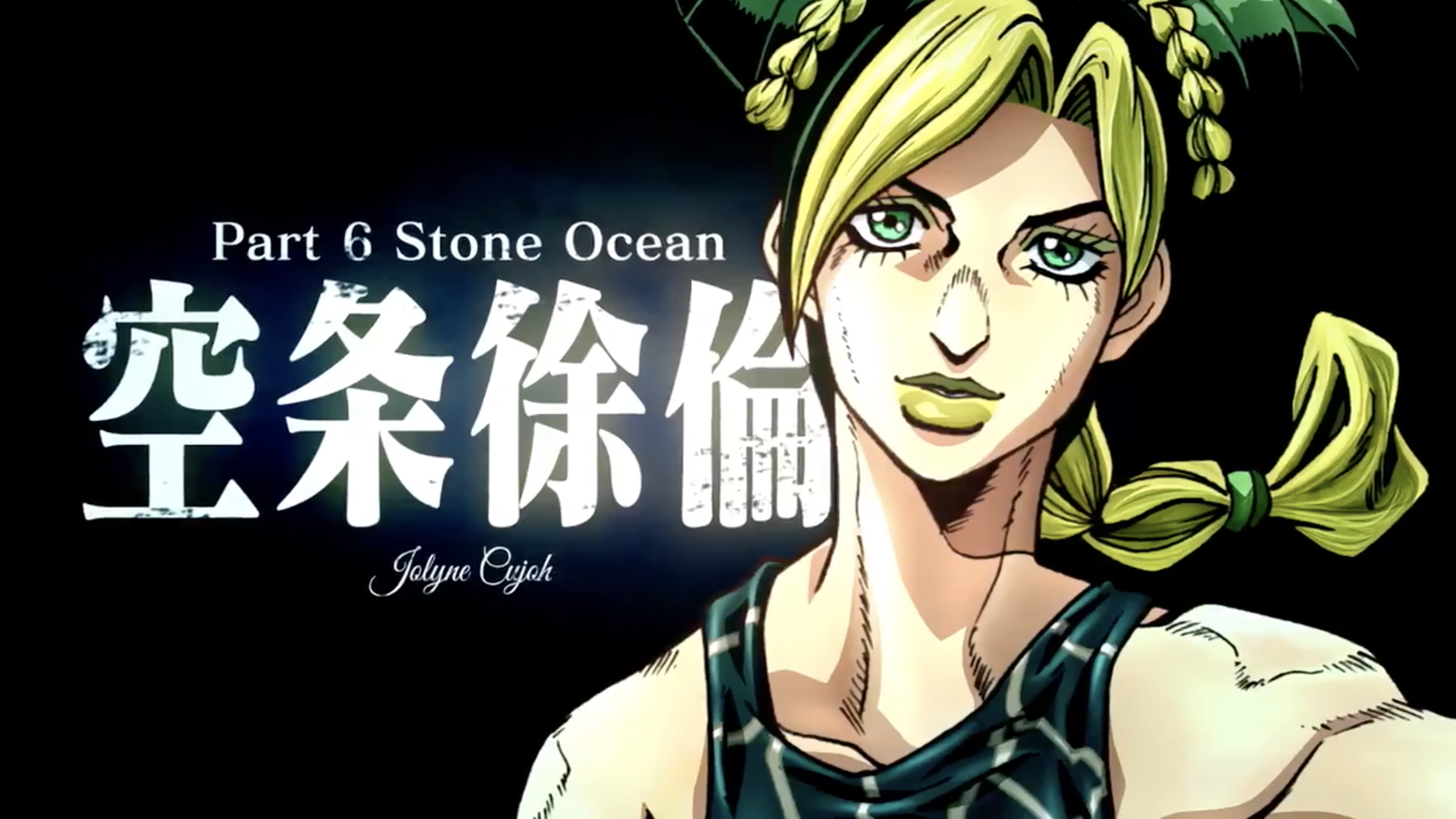 Desde que se anunciara que JoJo's Bizarre Adventure: Stone Ocean tendría adaptación televisiva animada el pasado mes de abril, los fans están deseosos de obtener más datos o de ver un primer tráiler. Hoy la franquicia tenía su propio panel en la Anime Expo Lite, donde muchos esperaban que se dieran más datos de la serie, pero finalmente nos tuvimos que conformar con "el anuncio de un anuncio".
En la charla se confirmaba que el 8 de agosto se celebrará un evento especial dedicado a la serie y que podrá verse en el canal oficial de YouTube de Warner Bros. Japan Anime.
Al menos prometen que habrá mucha información.
There will be a special online event happening on August 8!
It will be filled with updates that you guy's been wondering...

It will be FREE to watch on Warner Bros. Japan Anime channel (https://t.co/RTazh3bjJs) and there will be English sub options too!#jojo_anime pic.twitter.com/1uOAIq7DMQ

— TVアニメ『ジョジョの奇妙な冒険』公式 (@anime_jojo) July 4, 2021
JoJo's Bizarre Adventure Part 6 Stone Ocean sigue la historia de Jolyne Cujoh, quien acaba en prisión por un crimen que no ha cometido. Esta parte se desarrolla 10 años después de Golden Wing y Hirohiko Araki la publicaba en las páginas de la Weekly Shonen Jump entre el 1 de enero del año 2000 y el 21 de abril de 2003, siendo recopilada en 17 tomos.
Las partes 1 a 5 de JoJo's Bizarre Adventure pueden verse en Crunchyroll.
---