---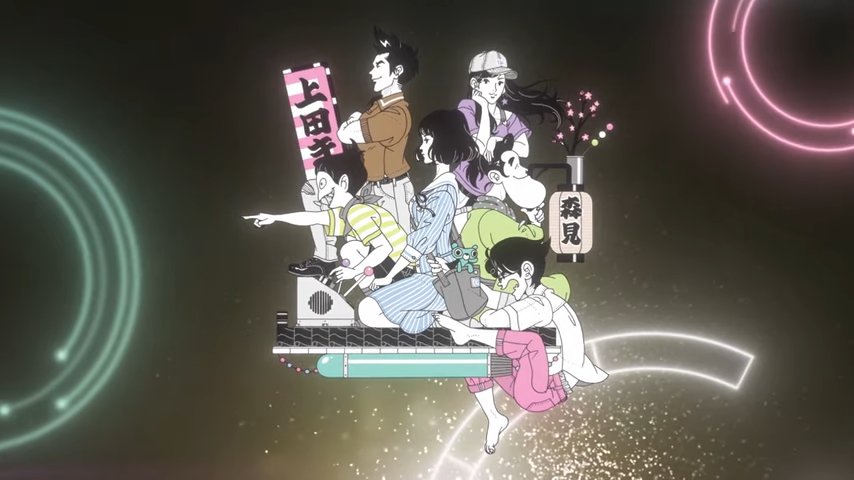 El canal oficial de YouTube del bloque Noitamina de Fuji TV ha colgado un vídeo promocional que revela que la novela Tatami Time Machine Blues (Youjo-Han Time Machine Blues) de Tomihiko Morimi tendrá una adaptación televisiva animada.
Tatami Time Machine Blues es una secuela de The Tatami Galaxy (Youjo-han Shinwa Taikei) de Morimi y se lanzaba en julio de 2020, 16 años después de la novela original. La novela toma inspiración en la obra de teatro Summer Time Machine Blues de Makoto Ueda, una buena amistad de Morimi, quien aparece como responsable del concepto original de la obra.
En la secuela vemos como Ozu descubre en pleno verano que el mando a distancia del aire acondicionado de la residencia de estudiantes se ha mojado, así que los estudiantes se preguntan cómo van a pasar lo que queda de calor veraniego sin poder usar el aire y preparan un plan junto a Akashi. Es entonces cuando aparece un joven de 25 años en el futuro con una máquina del tiempo y una misión: viajar al pasado para recuperar el mando a distancia antes de que se rompa.
Shingo Natsume (Sonny Boy, Space Dandy, One-Punch Man) se encargará de dirigir el anime bajo el estudio de animación Science SARU, siendo Makoto Ueda nuevamente guionista tras The Tatami Galaxy. Yusuke Nakamura también regresa como diseñador de personajes.
Fuente: Comic Natalie, Noitamina en YouTube
---