---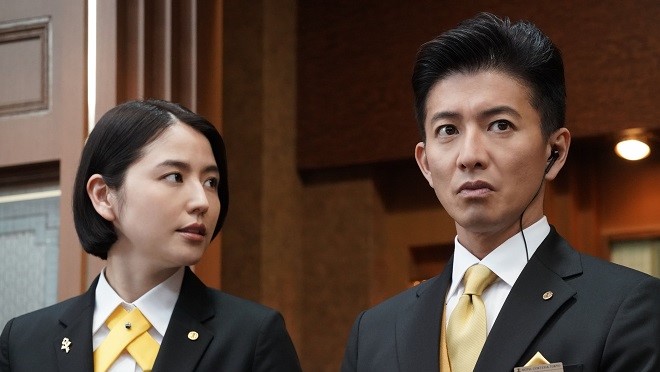 Por segundo fin de semana la película Masquerade Night está en la cima de la taquilla japonesa. Le acompañan en el podio la debutante First Gentleman y en el tercer puesto aparece Free! The Final Stroke Part 1 en su segundo fin de semana.
En esta ocasión, Masquerade Night logró movilizar a 239.000 personas entre sábado y domingo, suficientes para recaudar 348 millones de yenes. La película acumula una taquilla de 1,8 millardos de yenes, gracias a ventas totales de 1,33 millones de entradas.
Por su parte, First Gentleman, se quedó con el segundo lugar. La película es una adaptación de la novela del mismo nombre de la escritora Maha Harada, cuyo argumento se centra en la relación entre una Primera Ministra de Japón y su marido, un ornitólogo.
El tercer puesto fue para la primera de las dos películas de Free! The Final Stroke, que ya había sido tercera la semana anterior. Destaca también el desempeño de BELLE, que alcanza la cuarta posición en su semana 11 en cartelera y que ya supera los 6 millardos de yenes en al taquilla.
Por su parte, My Hero Academia THE MOVIE World Heroes Mission, está en la quinta posición y elevó su movilización total a 2,32 millones de personas con una recaudación de 3,1 millardos de yenes. La película MINAMATA, protagonizada por Johnny Depp, debutó en la décima posición de la lista.
A continuación el Top 10 completo:
1- Masquerade Night – Semana 2
2- First Gentleman – Semana 1
3- Free! The Final Stroke Part 1 – Semana 2
4- BELLE – Semana 11
5- My Hero Academia THE MOVIE World Heroes Mission – Semana 8
6- Blank – Semana 1
7- Tokyo Revengers – Semana 12
8- Shang-Chi and the Legend of the Ten Rings – Semana 4
9- Kaguya-sama: Love is War 2 – Semana 6
10- MINAMATA – Semana 1
Fuente: Cinema
---