---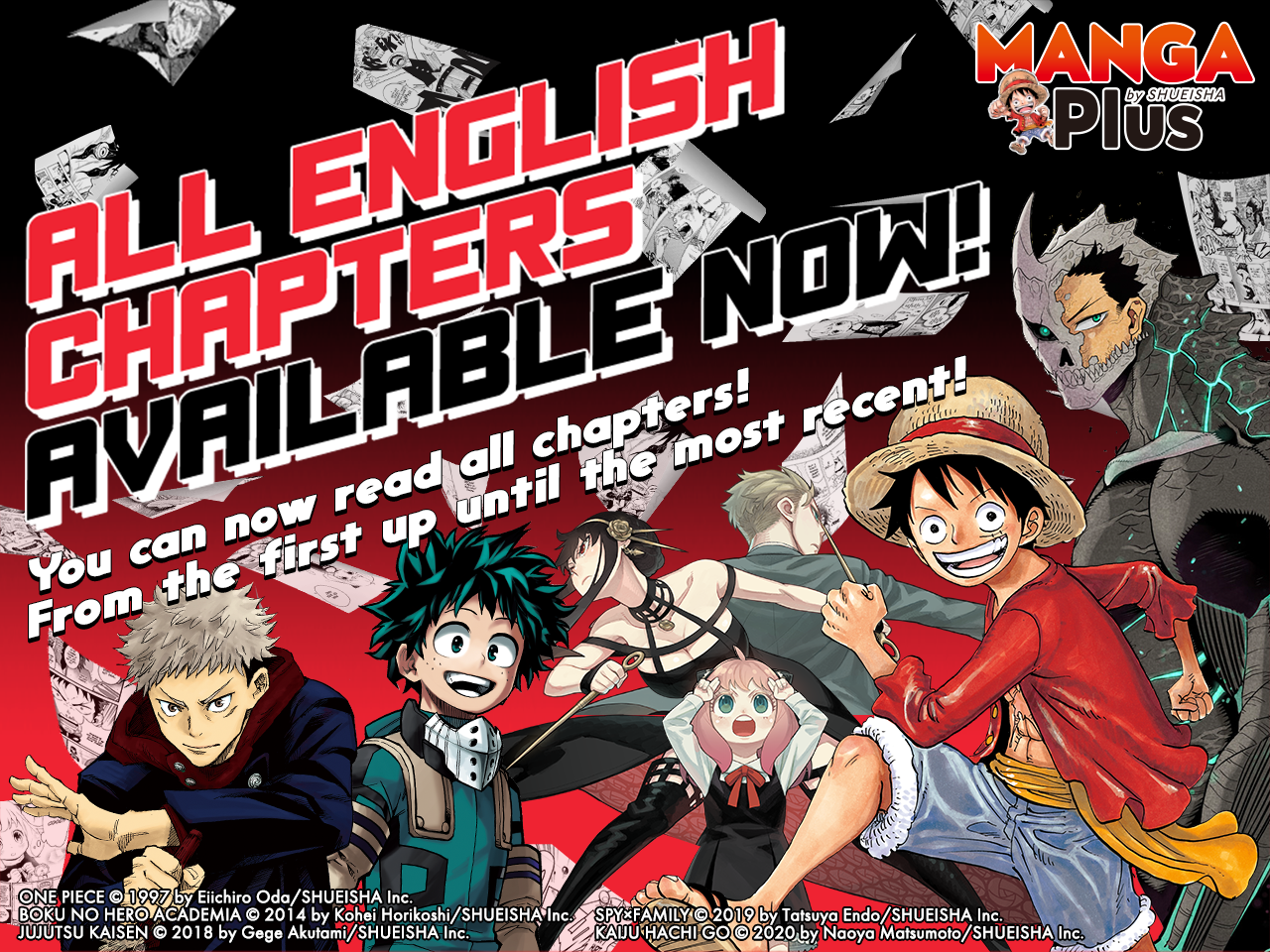 Si te gusta leer manga en formato digital, estás de enhorabuena, y es que desde el servicio de manga legal MANGA Plus de SHUEISHA han anunciado hoy que todos los capítulos de las obras que actualmente dispone la plataforma ¡estarán incluidos para su lectura gratuita! Sí, sí, todos los capítulos de todos los mangas que incluye y en los países en los que esté disponible el servicio.
Bajo el nombre "First Read Free", esta promoción llega para conmemorar el tercer aniversario de la aplicación y contará con más de 100 obras y miles de capítulos, incluyendo la épica ONE PIECE.
Esta es una lista de algunos de los títulos que tendrán disponibles todos sus capítulos para leer gratuitamente una vez:
ONE PIECE
My Hero Academia
Jujutsu Kaisen
Black Clover
Dr. STONE
Mission: Yozakura Family
UNDEAD UNLUCK
Mashle: Magic and Muscles
Ayakashi Triangle
Magu-chan: God of Destruction
Me & Roboco
High School Family: Kokosei Kazoku
SAKAMOTO DAYS
The Elusive Samurai
WITCH WATCH
Blue Box
PPPPPP
Ayashimon
Protect Me, Shugomaru!
Doron Dororon
Boruto: Naruto Next Generations
Dragon Ball Super
World Trigger
Seraph of the End: Vampire Reign
Twin Star Exorcists
Show-ha Shoten!
Dandadan
SPY x FAMILY
GHOST REAPER GIRL
Monster #8 (also known as Kaiju No. 8)
Excuse me dentist, it's touching me!
Hokkaido Gals Are Super Adorable!
Ron Kamonohashi: Deranged Detective
Tis Time for "Torture," Princess
Don't Blush, Sekime-san!
Diamond in the Rough
Even If You Slit My Mouth
Choujin X
Los capítulos estarán disponibles en siete idiomas diferentes: inglés, francés, español, portugués, thai, ruso e indonesio.
La promoción estará disponible desde hoy mismo y tendrá una duración de un año tanto en la versión de Android de MANGA Plus como en la de iOS.
Fuente: Nota de prensa
---