---
El Annecy International Animation Film Festival anunció sus diez nominados como Selección oficial para competencia, en los cuales se incluyen dos películas japonesas: Goodbye, DonGlees! dirigida por Atsuko Ishizuka (A Place Further than the Universe) y Misaki no Mayoiga (The House of the Lost on the Cape) de Shinya Kawatsura (Non Non Biyori). El festival Annecy Festival se celebrará del 13 al 18 de junio de 2022.
#OfficialSelection ????️
It's time to reveal the final part of the Official Selection, the most anticipated Feature Films... ???? A selection of 10 surprising and diverse films that testify to the vibrancy of #animation film! pic.twitter.com/WPy5gQVWYs

— Annecy Festival (@annecyfestival) May 2, 2022
Esta es la lista completa de nominados:
"Charlotte" de Eric Warin, Tahir Rana – Francia
"Goodbye, DonGlees!" de Atsuko Ishizuka – Japón
"Interdit aux chiens et aux Italiens" de Alain Ughetto – Francia, Italia
"The Island" de Anca Damian – Rumania, Francia, Bélgica
"The House of the Lost on the Cape (Misaki no Mayoiga)" dey Shinya Kawatsura – Japón
"My Love Affair with Marriage" de Signe Baumane – USA, Latvia, Luxemburgo
"Nayola" de José Miguel Ribeiro – Portugal, Bélgica, Países bajos, Francia
"Little Nicholas – Happy as Can Be" de Amandine Fredon, Benjamin Massoubre – Francia, Luxemburgo
"Blind Willows, Sleeping Woman" de Pierre Foldes – Canadá, Francia, Luxemburgo
"Unicorn Wars" de Alberto Vazquez – España, Francia
---
Goodbye, DonGlees! está basada en una historia del mismo Ishizuka, estrenada en 217 salas de cine japonesas el 18 de febrero de 2022, y aunque no llegó al Top 10 en su semana de estreno, estará presente en esta selección.
Trailer:
Póster: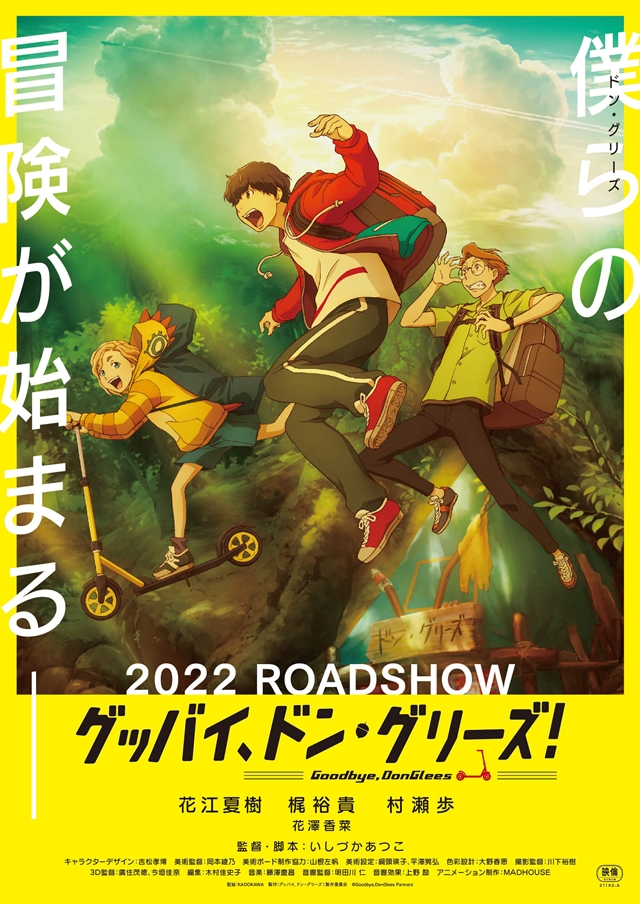 Misaki no Mayoiga está basada en una novela de fantasía de Sachiko Kashiwaba, publicada por Kodanhsa en 2015, y estrenada en cines de Japón el 27 de agosto de 2021. ¡Tampoco destacó en estrenos de la semana! Fue ganadora como Mejor película animada en los 76th Mainichi Film Awards.
Trailer:
Póster: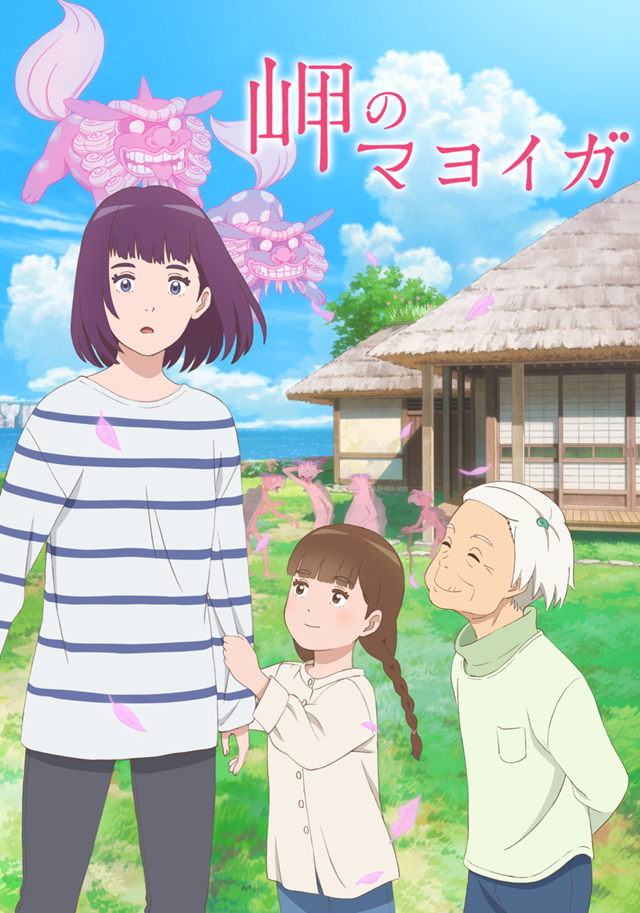 ---
Adicionalmente, el sitio oficial de Annecy anunció que el nuevo cortometraje animado de Naoko Yamada (Tamako Market, A Silent Voice) titulado Garden of Remembrance está en su sección Work in Progress. Los estudios detrás del corto son SCIENCE SARU, Eunyoung CHOI y AVEX PICTURES.
El corto de 15 minutos tiene la siguiente sinopsis:
Una habitación desordenada. Latas de cerveza vacías, botellas de vino vacías, un vaso de whisky medio vacío... Una chica se levanta distraída y empieza a prepararse. TU mañana comienza. TU, perezoso y difícil de despertar. El emoticón soy YO cuidándote. Te juego bromas mientras TÚ tocas la guitarra y bebes. Un día, en la ciudad, TÚ pasas junto a EL AMIGO DE LA INFANCIA que está comprando una Anémona que me gustó, y recordando que me gustaban, TÚ sales corriendo a comprarlas. EL AMIGO DE LA INFANCIA muestra la Anémona con cuidado. Un día, años después de mi muerte, TÚ escuchas un ruido en el armario. Abierto, USTEDES ven MI jardín justo en frente de USTEDES. Emociones desbordantes de YO y TÚ. Al salir de la habitación con recuerdos, se muestra una imagen de la anémona que TÚ pintaste en TU nueva habitación.
Fuente: Sitio oficial de The Annecy International Animation Film Festival
©Sachiko Kashiwaba, KODANSHA/2021"Misaki no Mayoiga" Production Committee
©Goodbye,DonGlees Partners
---