---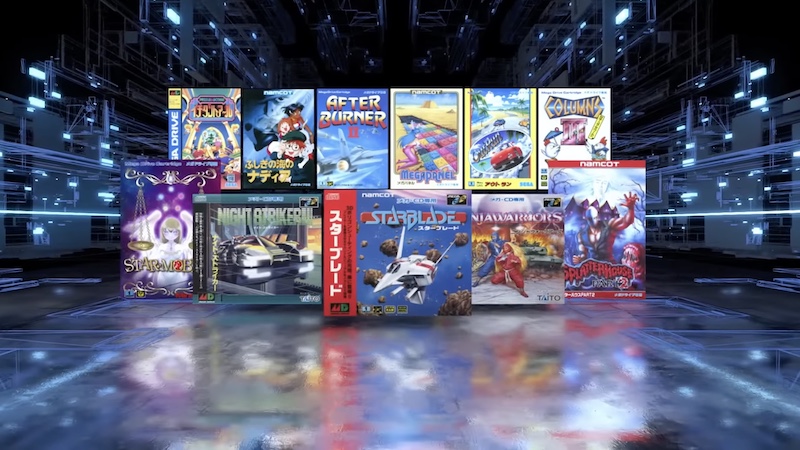 En una reciente presentación, SEGA anunció 10 títulos más para su próxima miniconsola Genesis/Mega Drive Mini 2. Además de más títulos de Mega Drive/Mega CD, el sistema usará el recién revelado control Cyber Stick que se lanzará junto con la miniconsola por ¥19,800 yenes (alrededor de $146 USD).
RELACIONADA: SEGA revela Mega Drive Mini 2 con juegos GENESIS/MEGA CD
El Mega Drive Mini 2 solo tendrá un precio de ¥9,980 ($74) cuando se lance en Japón el 27 de octubre. Este es el nuevo video que revela los títulos incluidos:
Los nuevos títulos anunciados son:
Juegos Mega CD:
Night Striker
The Ninja Warriors
Starblade
Juegos Mega Drive:
After Burner II
Columns III: Revenge of Columns
Megapanel
Nadia: The Secret of Blue Water
Out Run
Puzzle & Action: Ichidant-R
Splatterhouse 2
Star Mobile
Los primeros 11 (de un total de 50) que fueron anunciados antes son estos:
Mega CD:
Silpheed
Shining Force CD
Sonic the Hedgehog CD
Mansion of Hidden Souls (Yumemi Yakata no Monogatari)
Popful Mail
Mega Drive:
Virtua Racing
Bonanza Bros.
Shining in the Darkness
Thunder Force IV
Magical Taruruuto-kun
Fantasy Zone
Hasta ahora, no hay planes para el lanzamiento de una versión para occidente.
---