---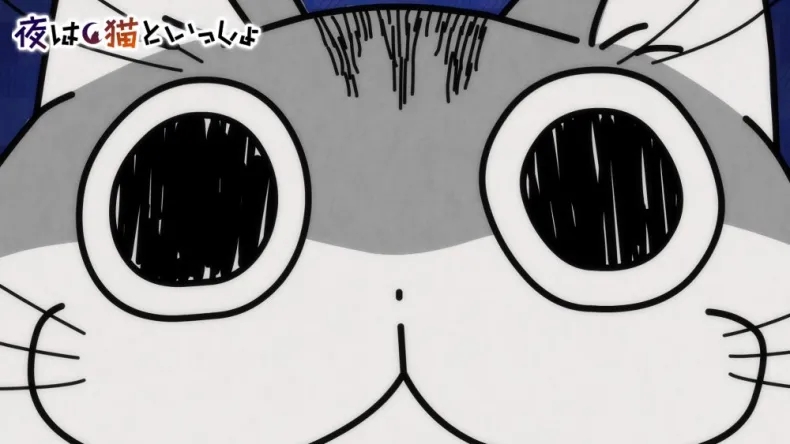 La adaptación al anime Nights With A Cat del manga de gatos cotidianos de Kyuryu Z (conocido en Japón como Yoru wa Neko to Issho) se estrenó en YouTube con gran éxito y, para celebrar la abrumadora respuesta, el canal oficial administrado por el editor del manga en Kadokawa ha publicó la apertura sin crédito para el corto. Disfruten de las vibraciones relajantes del tema de apertura "Hinata No Kuni" interpretado por Kashitarō Itō, incrustado a continuación:
El manga original Nights with a Cat es publicado en Japón por Kadokawa Shoten y trata sobre esto:
Cuando Fuuta llega a casa cansado por la noche, todo lo que quiere hacer es pasar tiempo con el gato de su hermana, Kyuruga. Muchos de los misteriosos hábitos y gestos de los gatos domésticos, desde la sorprendente variedad de formas en las que a Kyuruga le gusta retorcerse, hasta el extraño desafío de obtener una buena foto de él, hasta sus cambios de humor rápidos como el rayo, se reproducen cuidadosamente en este relajado ¡y linda comedia sobre vivir con una adorable bola de pelo!
Fuente: Twitter
© Kyuryu Z・KADOKAWA / Nights with a Cat
---