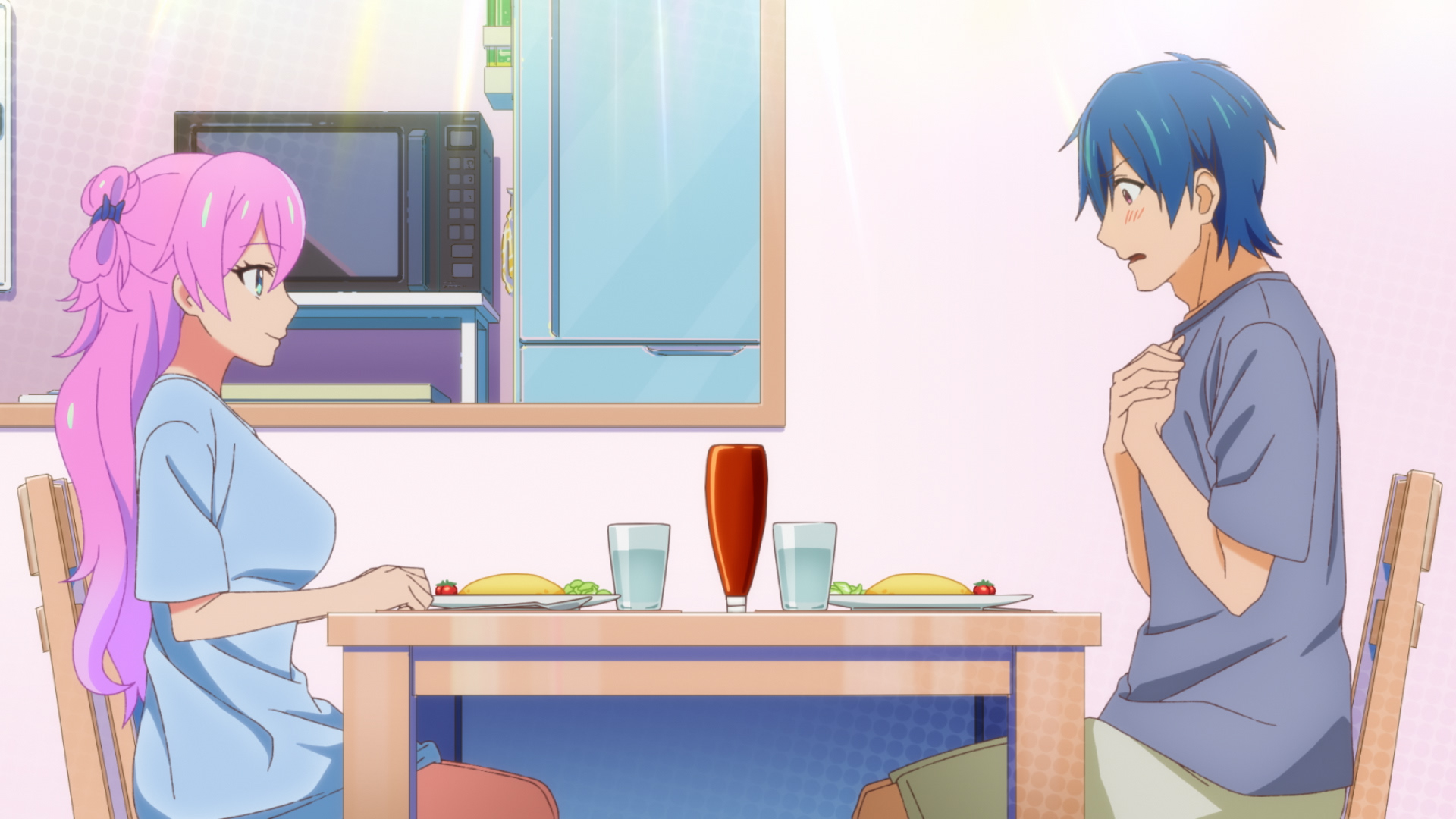 Fufu Ijo, Koibito Miman! (More Than a Married Couple, But Not Lovers) anunció recientemente su reparto y su fecha de estreno para octubre, pero no conforme con eso ahora nos regala un primer tráiler para que sepamos lo que nos espera en esta comedia romántica.
Este es el reparto recuient
Saori Onishi (Ais Wallenstein en Is It Wrong to Try to Pick Up Girls in a Dungeon?) como Akari Watanabe


Seiichiro Yamashita (Raiden Shuga en 86 EIGHTY-SIX) como Jiro Yakuin


Saki Miyashita (Siesta en The Detective is Already Dead) como Shiori Sakurazaka


Toshiki Masuda (Porco Galliard en Attack on Titan) como Minami Tenjin

Los integrantes del equipo de producción que trabajarán en esta comedia romántica para el estudio MOTHER (Arifureta: From Commonplace to World's Strongest Season 2) son los siguientes:
Detalles como el reparto o la fecha de estreno se revelarán más adelantes.

Fuufu Ijou, Koibito Miman sigue a estudiantes de instituto que son forzados a vivir como una pseudo pareja como parte de su programa estudiantil. Jiro Yakuin es emparejado con Akari Watanabe, quien es completamente diferente a él, en la tradicional clase de "entrenamiento marital". Por sugerencia de Akari, empiezan a vivir juntos e intentan tener la mejor puntuación para tener el derecho de cambiar de parejas. Juntos practican varias actividades como el primer beso para ganar puntos. Conforme empiezan a entenderse entre sí, sus personalidades y formas de pensar ¿Cambiarán de idea y terminarán gustándose?
Fuente: Twitter Oficial del anime
---