---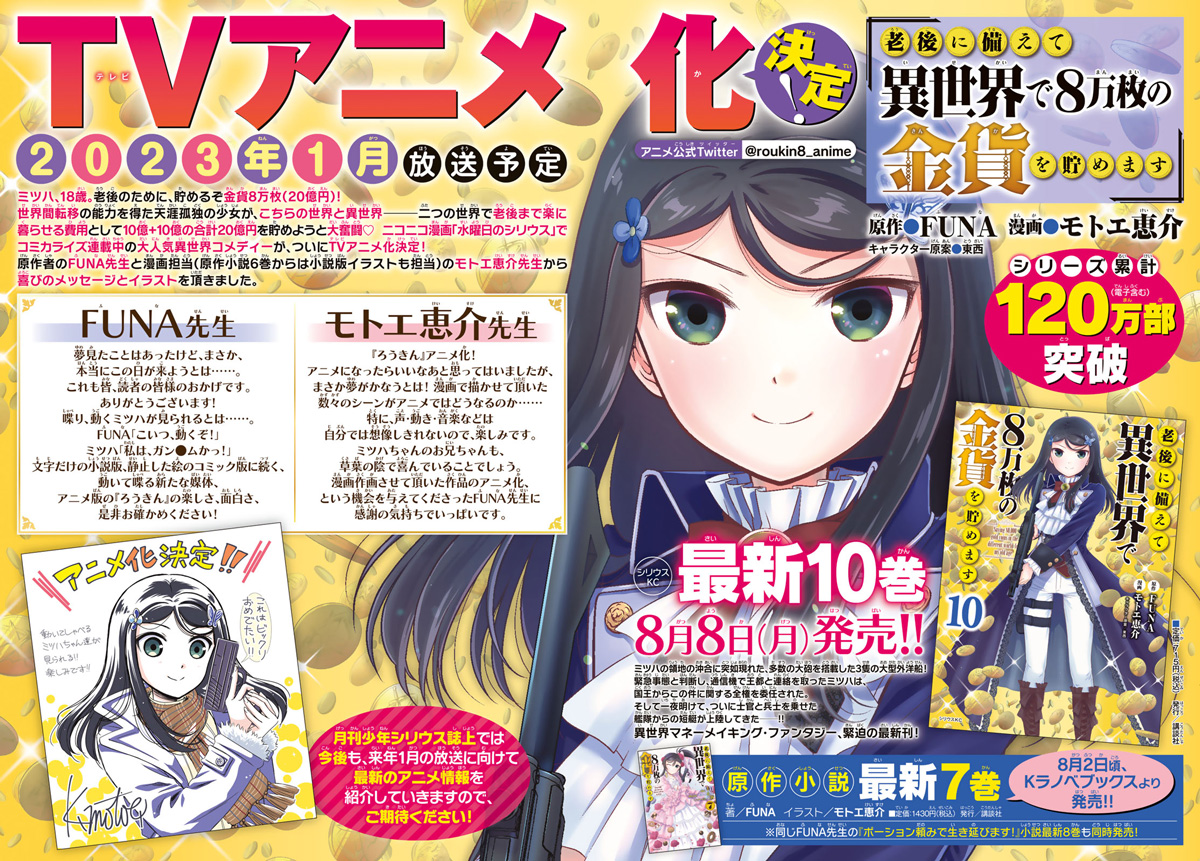 Todo lo que brilla es oro, ya que el próximo anime de isekai Saving 80,000 Gold in Another World for My Retirement llenó su cuenta de información cobrando un teaser visual brillante, los miembros principales del personal y la noticia de que el protagonista pragmático Mitsuha será interpretado por Rika Nagae (WATATEN!: an Angel Flew Down to Me).
Imagen teaser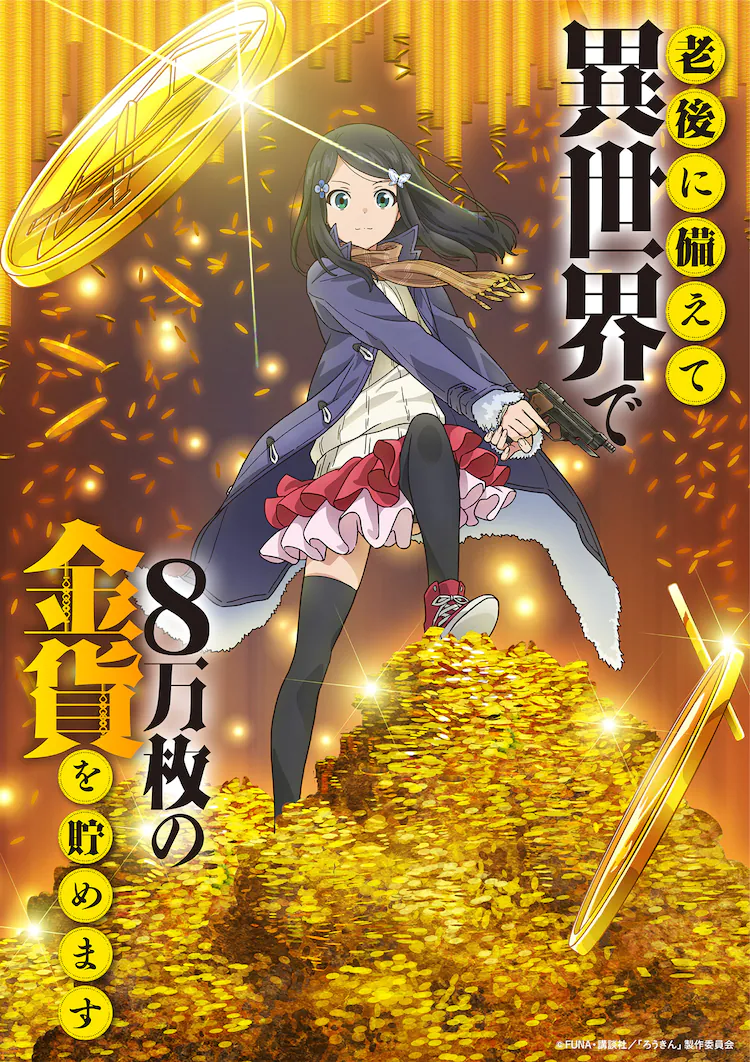 Hiroshi Tamada (LAST HOPE) está al frente de la serie como director principal en el estudio FelixFilm, que produjo Aharen-san wa Hakarenai de la temporada pasada, con composición de serie de Akihiko Inari (Choyu Sekai: Being the Reality) y diseños de personajes de Yuki Fukuchi (Plunderer).
RELACIONADA: Saving 80,000 Gold in Another World for My Retirement tendrá adaptación al anime
La novela ligera original, escrita por FUNA (autor original de Didn't I Say to Make My Abilities Average in the Next Life?!), comenzó a publicarse en el sitio Shosetsuka ni Narou en noviembre de 2015, con Kodansha lanzando volúmenes físicos en Japón a partir de en 2017. En 2017 comenzó una adaptación a manga de la serie, ilustrada por Motoe.
Esta es la sinopsis oficial:
Después de crecer como huérfana, Mitsuha tiene un sano respeto por el dinero y el deseo de vivir bien, al menos, hasta que muere después de ser empujada por un precipicio. Al despertar en un extraño mundo de fantasía, Mitsuha sobrevive por poco a un encuentro con una manada de lobos, luego se da cuenta de que tiene el poder de moverse entre este mundo y el real.
Una persona menor podría embarcarse en aventuras heroicas; en cambio, Mitsuha reconoce de inmediato las posibilidades lucrativas de su nueva situación y se dirige a comprar un arsenal de armas modernas. Su objetivo: adquirir 80 000 de oro y la vida de ocio con la que siempre ha soñado. ¡El compañero de manga de la popular serie de novelas ligeras, que también llegará pronto de Kodansha!
La adaptación al anime está programada para comenzar a transmitirse en enero de 2023.
Fuente: Comic Natalie
---