---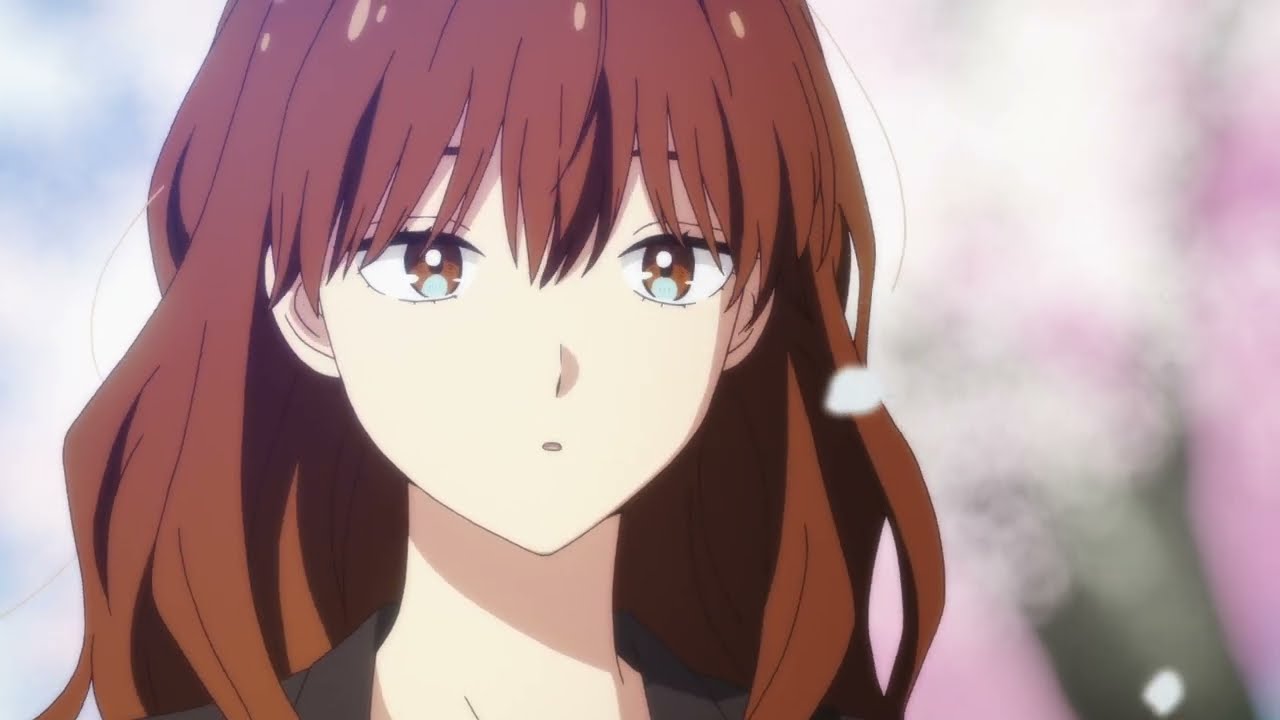 La comedia romántica y de fantasía The Ice Guy and His Cool Female Colleague (Kōri Zokusei Danshi to Kūru na Dōryō Joshi) derretirá nuestros corazones el año que viene y ahora nos ha presentado su primera imagen y vídeo promocional. Además nos dio detalles del equipo de producción de esta adaptación del manga de Miyuki Tonogaya, que se estrenará en 2023.
Imagen Promocional: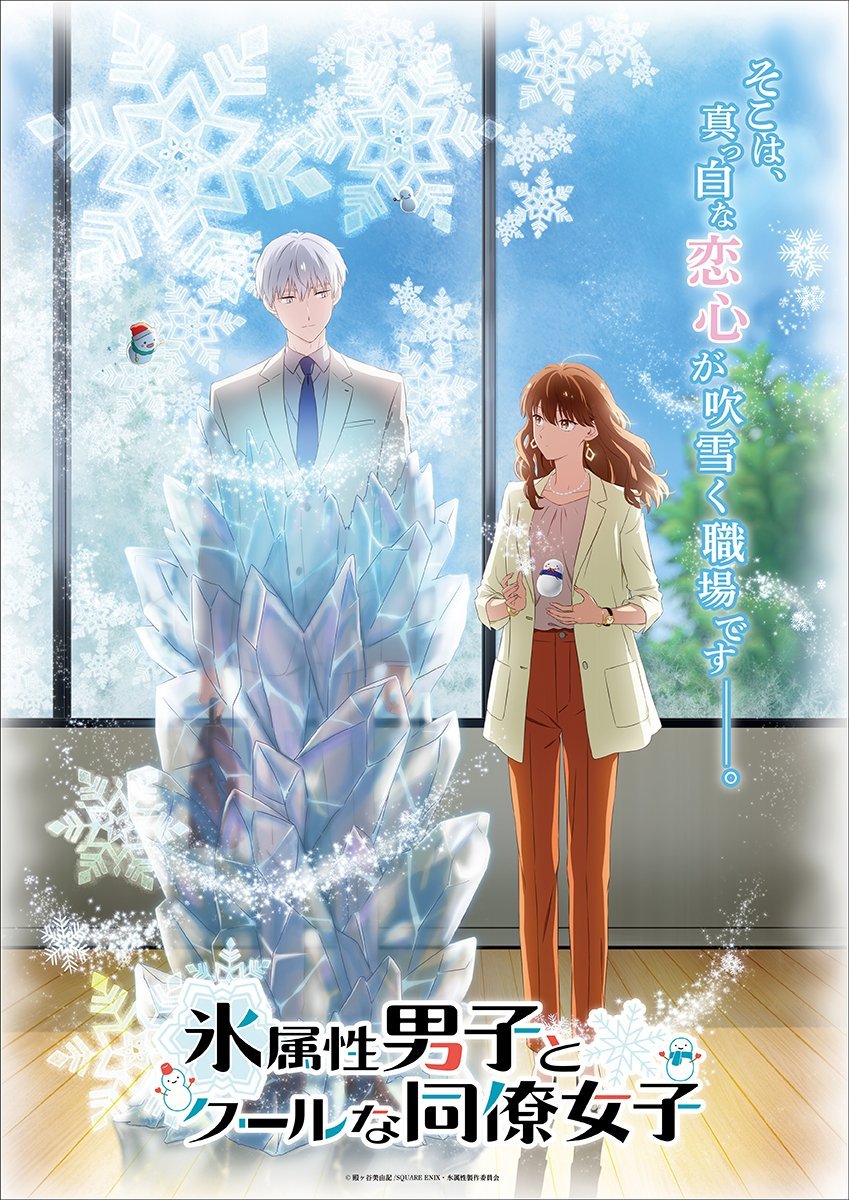 Primer Vídeo Promocional:
Como se puede ver en el tráiler corto, este es el reparto principal de la serie:
Chiaki Kobayashi (Langa en SK8 the Infinity) como Himuro-kun

Yui Ishikawa (Mikasa en Attack on Titan) como Fuyutsuki-san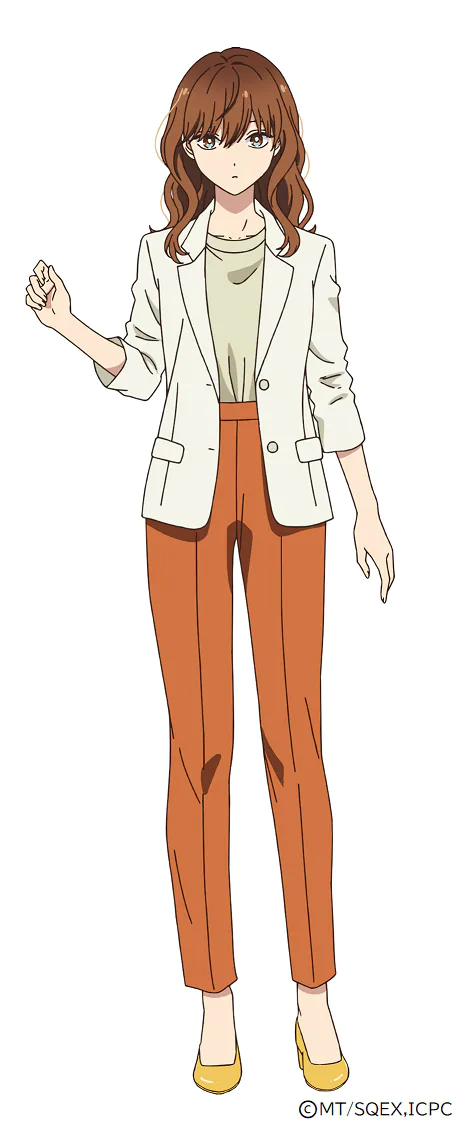 RELACIONADO: La comedia romántica The Ice Guy and His Cool Female Colleague tendrá anime
Mankyu ([email protected], THE [email protected] CINDERELLA GIRLS Theater) estará a cargo de la dirección del anime bajo los estudios Zero-G (The Night Beyond the Tricornered Window) y Liber, un nuevo estudio creado en 2021 y que coproducirá la serie. El diseño de personajes será de Miyako Kano (Science Fell in Love, So I Tried to Prove It) y la música de Ruka Kawada (Is the Order a Rabbit?).
Como se reportó anteriormente, esta es la sinopsis de la historia:
Himuro-kun, descendiente de una Yuki-onna (mujer de nieve) moderna, es un recién llegado a la compañía que crea tormentas de nieve, muñecos de nieve y kamakura cuando sus emociones se salen de control. Su enamoramiento secreto por Fuyutsuki-san, una compañero de trabajo única pero amable, se vuelve tan fuerte que a veces congela a quienes lo rodean. Por otro lado, Fuyutsuki-san, quien a menudo es vista como alguien calmada por los demás, también está muy interesada en el misterioso Himuro-kun. Su relación cambia gradualmente a través del trabajo diario y los eventos de la empresa, y también comienzan a pasar tiempo juntos en la intimidad, pero ambos son torpes en el amor y no pueden cerrar la distancia ni un paso más...
Fuente: Comic Natalie
©Miyuki Tonogaya/SQUARE ENIX
©Miyuki Tonogaya/SQUARE ENIX, Hyozokusei Production Committee
---