---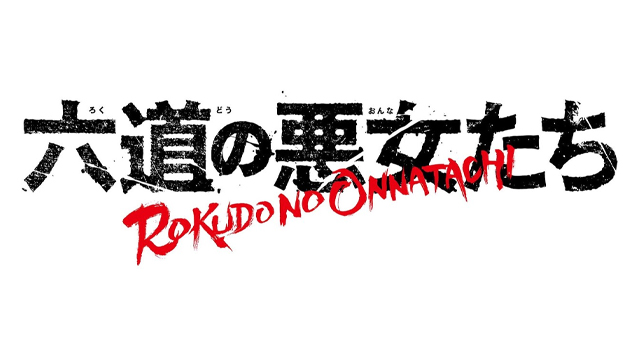 La cuenta oficial de Twitter del manga de comedia romántica Rokudo no Onna-tachi de Yuuji Nakamura reveló hoy que la serie tendrá una adaptación al anime en abril. La historia sigue a Tosuke Rokudo mientras trata de combatir a sus matones delincuentes lanzando un hechizo de la era del período Heian que resulta contraproducente... al hacer que las chicas delincuentes se enamoren de él.
El primer póster del anime Rokudo no Onna-tachi se lanzó hoy junto con el personal principal del programa y los miembros principales del elenco: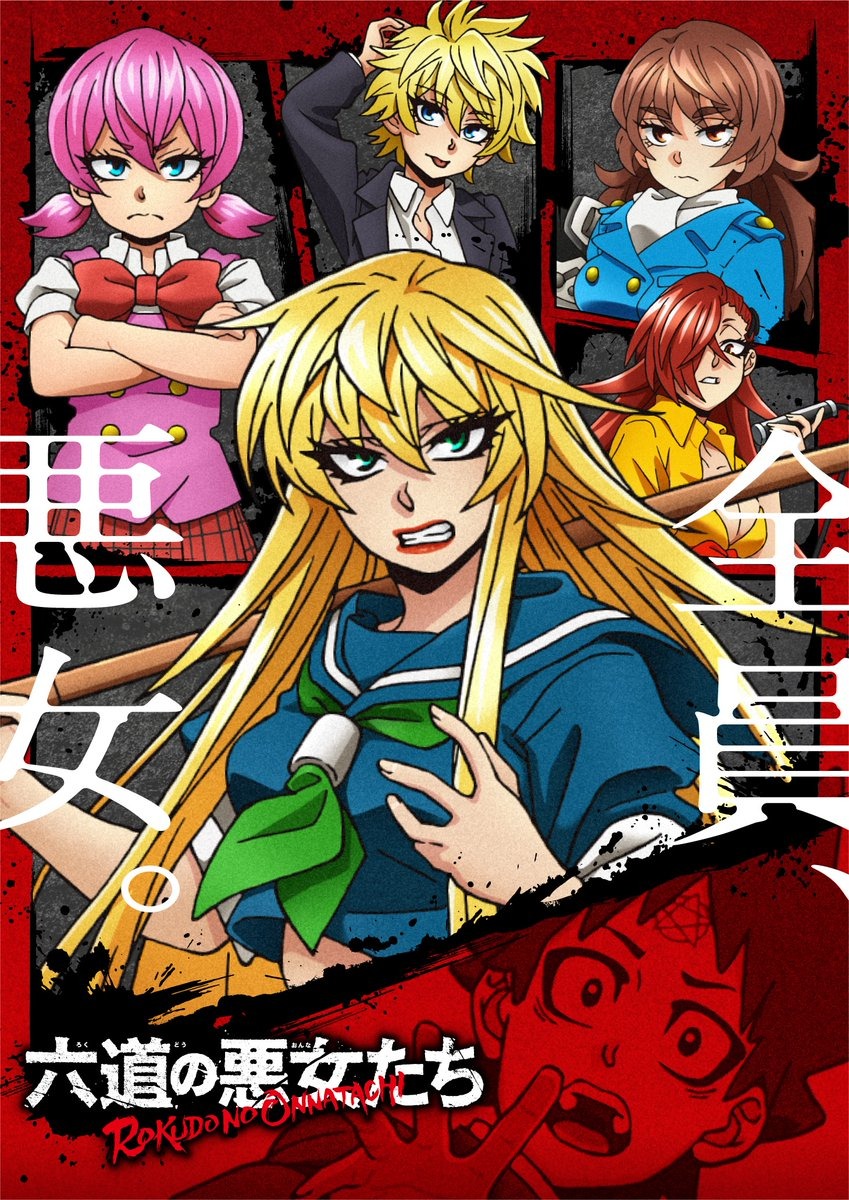 El personal principal y el elenco incluyen a:
Creador - Yuuji Nakamura
Director - Keiya Saitou
Adaptación - Yuichiro Momose
Diseño de personajes - Shinya Segawa
Sub diseñador de personajes - Hideaki Onishi
Diseño mecánico - Hiroyuki Taiga
Diseño de objetos - Yasuyoshi Uetsu, Tomoaki Chishima
Director de arte - Kenichi Tajiri (Mukuo Studio)
Diseño de color - Yoshimi Kawakami
Composición - Yujiro Yamane (Inaho)
Editor - Shuji Matsumoto
Editor de sonido - Hiroshi Yamamoto
Producción - Satelight
Gen Sato como Tosuke Rokudo (Chrome en Dr.STONE)
Sumire Uesaka como Ranna Himawari (Nagatoro en Don't Toy with Me, Miss Nagatoro)
Naomi Ozora como Sayuri Osanada (Hana Uzaki en Uzaki-chan Wants to Hang Out!)
Yuki Yomichi como Azami Himeno (Koguma en Super Club)
Misato Matsuoka como Tsubaki (Tsubame Mizusaki en Keep Your Hands Off Eizouken!)
Hitomi Sekine como Mizue Tsuyukusa (Ryouko Suzunone en Shinobi no Ittoki)
Haruki Ishiya como Haruya Iinuma (Rigur en That Time I Got Reincarnated as a Slime)
【出てくるヒロイン全員悪女!!】
いじめられっ子が悪い女にだけモテまくる!!
ノンストップバイオレンス悪女ラブ????パニック
「六道の悪女(おんな)たち」TV アニメ化決定????
4月より TOKYO MX ・ MBS ・ BS 朝日にて放送開始!

アニメ公式サイト⬇️https://t.co/mga9dX5Ddh#六道の悪女たち pic.twitter.com/7PJiXiVEB6

— 【六道の悪女たち】TVアニメ化決定!!2023年4月より放送開始! (@AkujoRokudo) January 18, 2023
RELACIONADA: Habrá anime basado en el manga The Girl I Like Forgot Her Glasses
Rokudo no Onna-tachi was originally published in Weekly Shonen Champion from June 23, 2016, to April 8, 2021, and collected into 26 volumes. The anime is scheduled to premiere on Tokyo MX and other stations across Japan in April 2023.
Fuente: Twitter
---