---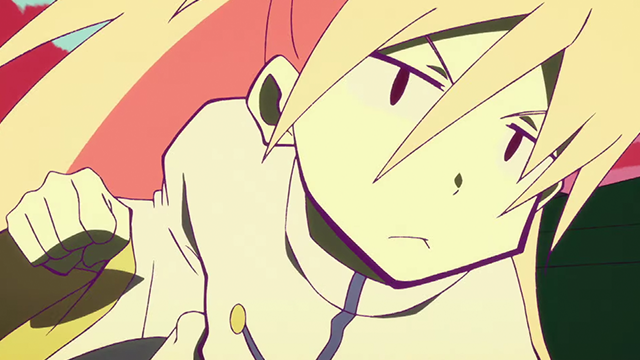 En el evento que MAPPA ha celebrado hoy se ha mostrado un nuevo tráiler de la dedicado a la adaptación televisiva animada del manga The Idaten Deities Know Only Peace (Heion Sedai no Idaten-tachi) de Coolkyoushinja y Amahara en el que podemos escuchar el que será el opening de la serie, "Seija no Koshin", interpretado por Tatsuya Kitani.
第3弾PV解禁????
TVアニメ『平穏世代の韋駄天達』のオープニング・テーマが #キタニタツヤ さんの「聖者の行進」に決定!
さらに追加キャラクター満載&怒涛のアクションシーン満載のオープニング・テーマ入り第3弾PVが解禁!

????https://t.co/3tNMCgwWPl#平穏世代の韋駄天達 pic.twitter.com/FdWtWwMEIA

— TVアニメ「平穏世代の韋駄天達」2021年7月22日より放送開始 (@idaten_anime) June 27, 2021
Junto al anuncio se confirmaban nuevas voces para el reparto:
Akira Ishida como Prontea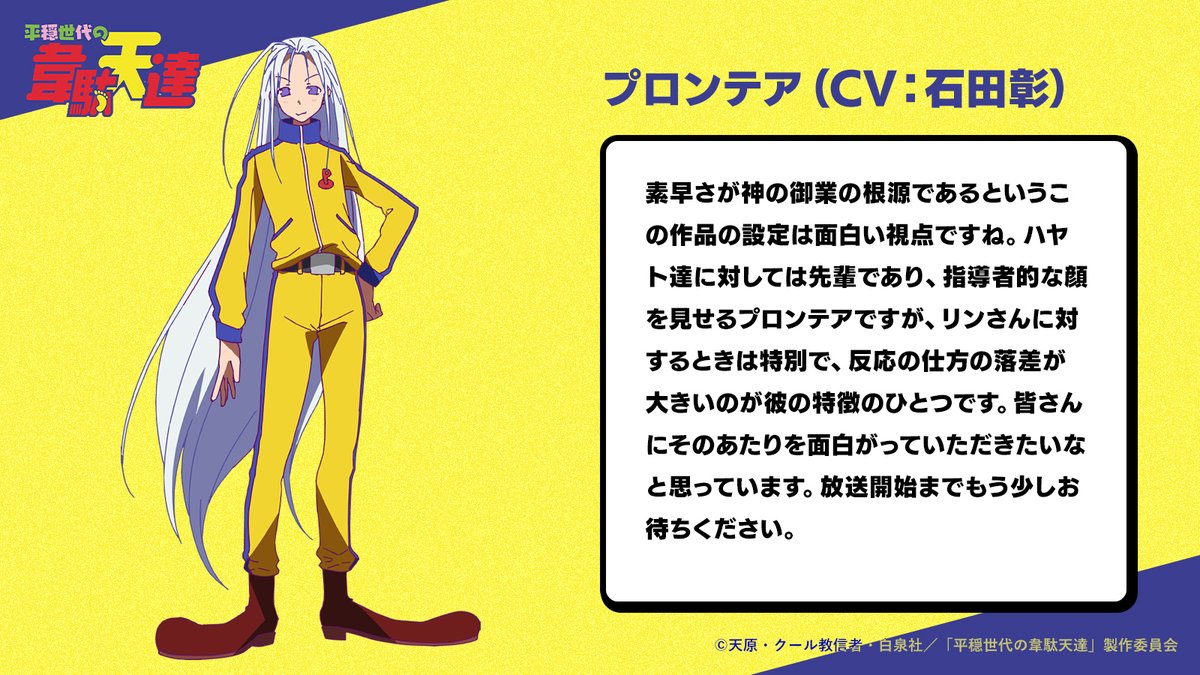 Shizuka Ito como Gil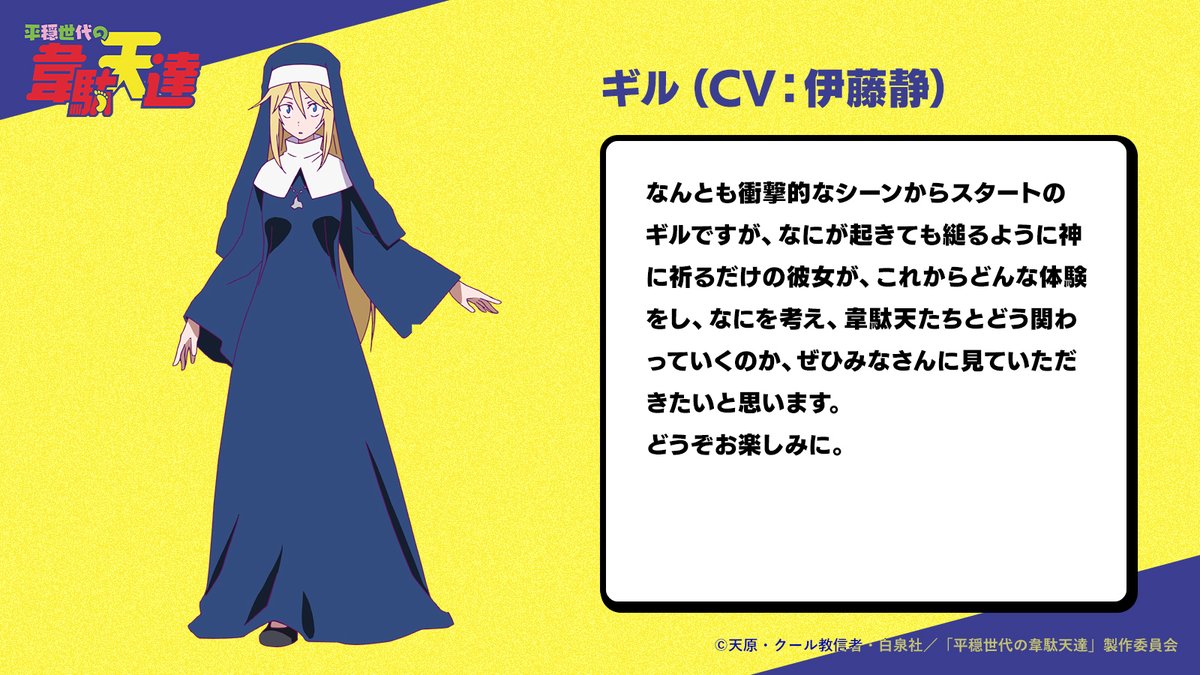 Asami Seto como Pisara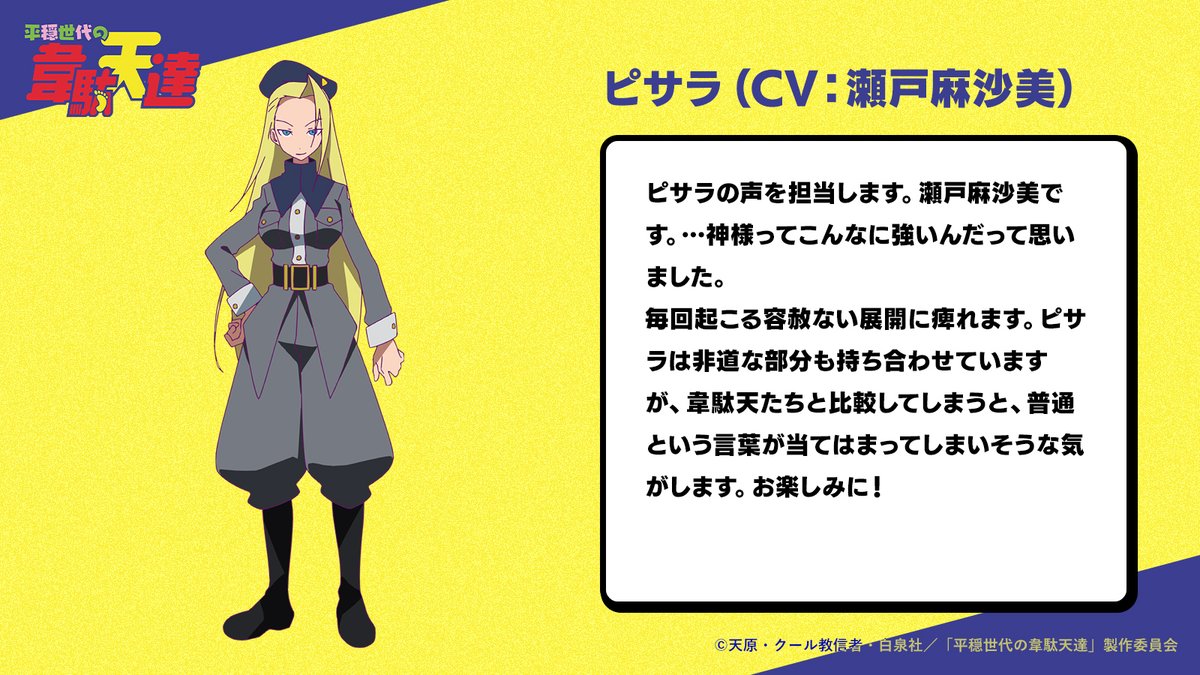 Sumire Uesaka como Nickel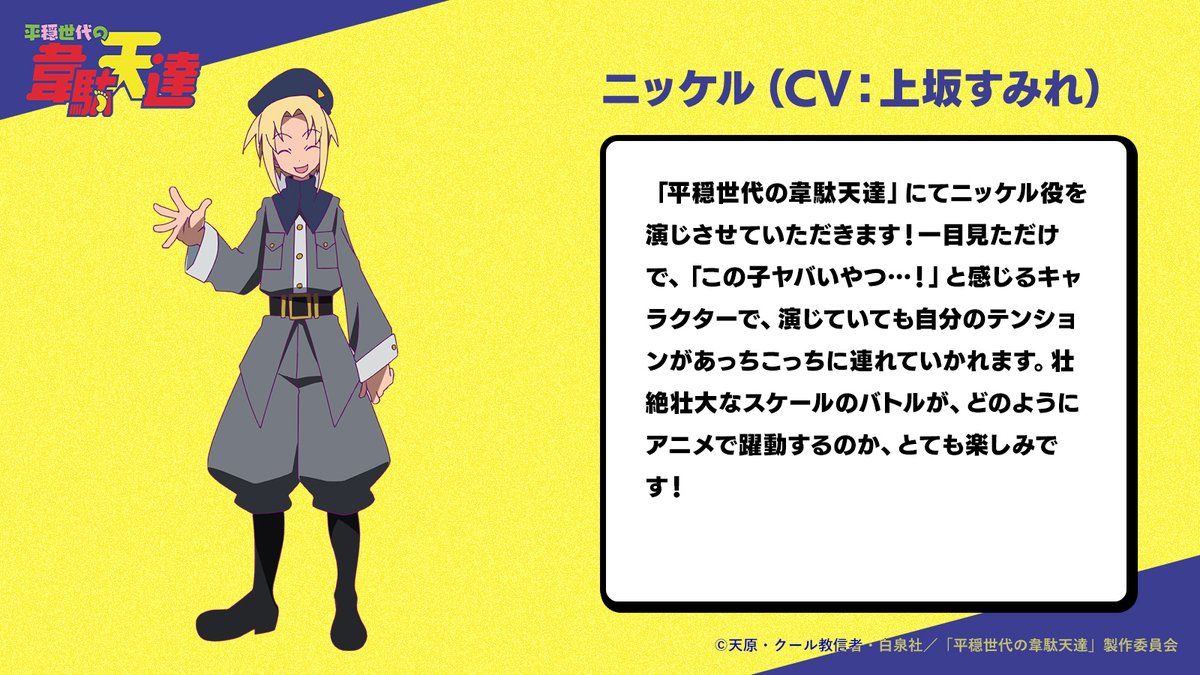 Mariya Ise como Miku
Se unen al reparto anteriormente confirmado:
Romi Park como Hayato
Megumi Ogata como Easley
Yui Horie como Paula
And Akemi Okamura como Rin
La sinopsis corta es: "Cuando los demonios despiertan de su largo letargo, la humanidad y los descendientes de los dioses de combate del pasado, los llamados Idaten, contraatacan".
Seimei Kidokoro dirigirá el anime bajo MAPPA, siendo Hiroshi Seko responsable de la composición de la serie y los guiones. Nao Ootsu estará a cargo del diseño de personajes.
Coolkyoushinja lanzaba el manga en las páginas de la Young Animal en agosto de 2018, siendo un remake del manga online original de Amahara del mismo nombre.
Recordemos que The Idaten Deities Know Only Peace se podrá ver en la temporada de verano 2021 de Crunchyroll cuando la serie se estrene el próximo 22 de julio en Japón.
Fuente: The Idaten Deities Know Only Peace en Twitter, evento del 10.º aniversario de MAPPA
---