---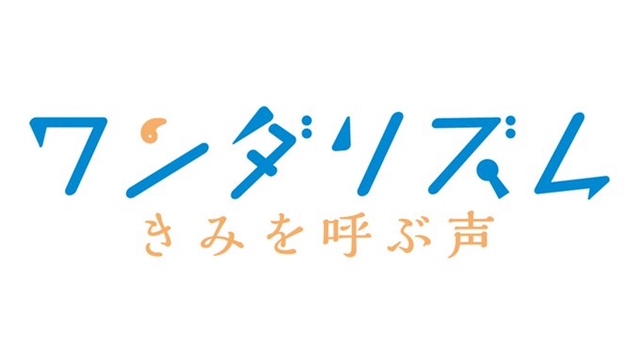 Desde TOHO Animation, el sello de animación de Toho, anunciaban el 27 de enero el próximo lanzamiento de un nuevo proyecto musical animado llamado Wanderism: Kimi wo Yobu Koe (The Voice That Calls You). Este proyecto animado contará una historia de ciencia ficción que se desarrollará en Goshikizuka Kofun, en la ciudad de Kobe, Hyogo, donde hay una tumba enorme construida entre los siglos IV y V.
El animador Shino (diseñador de Digimon en Digimon Ghost Game) ha creado la idea original y el concepto base, mientras que la banda de piano rock japonesa Howl Be Quiet (opening de The Dungeon of Black Company) se encargará de la música. La banda ha escrito un nuevo tema llamado "Wonderism" para el proyecto y Katsuhiro Takei (Land of the Lustrous, HELL WORLD) es el productor. El vídeo musical animado está previsto que se lance online en marzo de este mismo año 2022.
Desde Howl Be Quiet estuvieron encantados con la idea del vídeo musical que se desarrolla en Kobe desde el primer momento en que supieron del proyecto, y es que aseguran que han visitado la ciudad en varias ocasiones para dar conciertos y siempre les ha gustado mucho.
\新プロジェクト始動/#TOHOanimation ×#神戸市 ×若き才能

アニメーションと楽曲を掛け合わせた
ミュージックビデオという形で描く
『ワンダリズム きみを呼ぶ声』

原案・コンセプトデザイン:しの @cozy_ashfilm
楽曲:#HOWLBEQUIET @HOWLBEQUIET

3月公開!#ワンきみhttps://t.co/urx7fweYzb pic.twitter.com/LcFy8xKP7B

— ワンダリズム きみを呼ぶ声【公式】 (@wonderism_kobe) January 27, 2022
MV制作には
新進気鋭の若きアーティストが集結!!

原案・コンセプトデザインを担当するのは
有名アーティストのMVや人気アニメにも携わる
今注目のアニメーター
【しの】@cozy_ashfilm

荒廃した近未来を背景とした独特の世界感で
目の前にある日常の"新たな物語"を届けます#ワンきみ #MV pic.twitter.com/rWPxdVXy8H

— ワンダリズム きみを呼ぶ声【公式】 (@wonderism_kobe) January 27, 2022
舞台は、神戸市垂水区に実在する
巨大な前方後円墳「五色塚古墳」

全国でも珍しい、海に面し
"時空の歪みから突如現れた"ような佇まい—
そのミステリアスさが
制作陣の創作意欲を掻き立て、

    奇想天外な
 SFファンタジー作品

を作ることに決定#MV の完成は3月予定です!#ワンきみ pic.twitter.com/fC5xKU4kEC

— ワンダリズム きみを呼ぶ声【公式】 (@wonderism_kobe) January 27, 2022
Fuente: Web oficial de "Wanderism" / Twitter
© Kobe City
---