---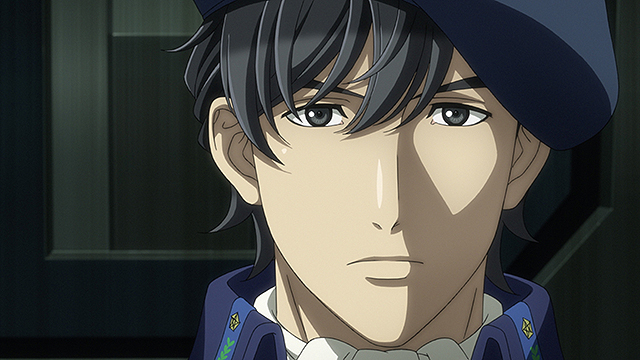 Un tráiler completo de 60 segundos se ha publicado para el primer capítulo de Legend of the Galactic Heroes: Die Neue These -Intrigue-, la cuarta temporada de la nueva adaptación al anime de la famosa serie de novelas de ciencia ficción de Yoshiki Tanaka.
En el vídeo se puede ver la siguiente fase del enfrentamiento entre dos gigantescas fortalezas espaciales, el Fuerte Geiersburg del Imperio Galáctico y el Fuerte Iserlohn de la Alianza de Planetas Libres. Las conspiraciones están a la orden del día en esta guerra, incluyendo un plan para secuestrar al joven emperador.
◤◢◤◢◤◢◤◢◤◢◤◢◤◢#ノイエ銀英伝
「策謀」第一章 本予告解禁????
◤◢◤◢◤◢◤◢◤◢◤◢◤◢

「策謀」への期待感が高まる映像をご覧ください????

第一章9/30(金)、第二章10/28(金)
第三章11/25(金)上映開始
全国47都道府県、70劇場で上映✨

詳しくは????https://t.co/3EmISqkQ3b pic.twitter.com/Jf9BTT3V8t

— 銀河英雄伝説DieNeueThese (@gineidenanime) August 5, 2022
Después de la primera temporada, titulada Encounter en 2018, la segunda temporada Stellar War de 2019 y la tercera, Collision en primavera de 2022, la cuarta temporada se estrenará en 70 salas de cine japonesas el 30 de septiembre de 2022, con una segunda y tercera parte el 28 de octubre y el 25 de noviembre respectivamente.
Las primeras tres temporadas (episodios 1 al 36), están disponibles en Crunchyroll para sus miembros en Norteamérica, Reino Unido, Irlanda, Australia, Nueva Zelanda, los países Nordicos y Latinoamérica.
Imagen Promocional de la 4ta Temporada: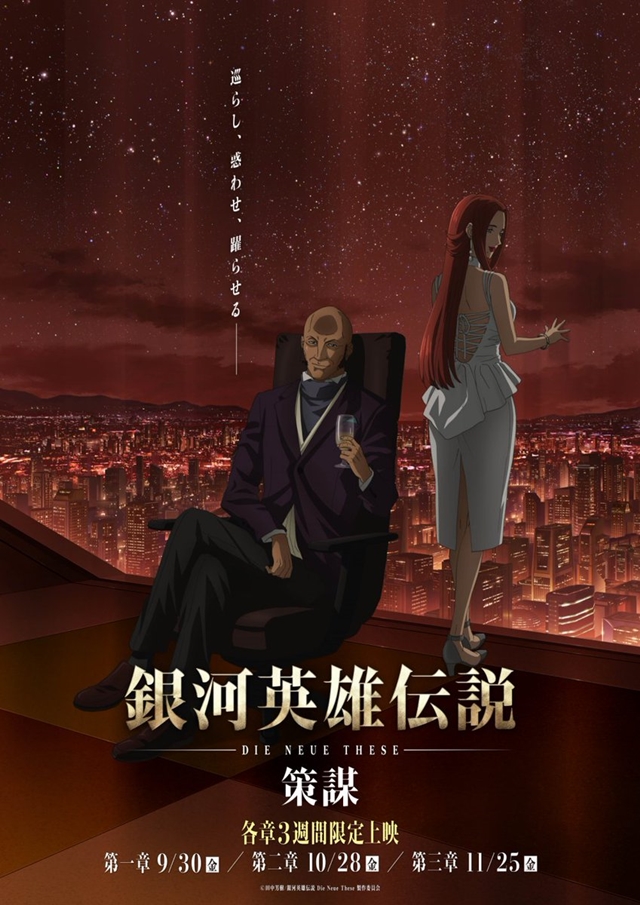 Fuente: Web Oficial de Legend of the Galactic Heroes: Die Neue These y Twitter
© YOSHIKI TANAKA/SHOCHIKU/Production I.G
---