---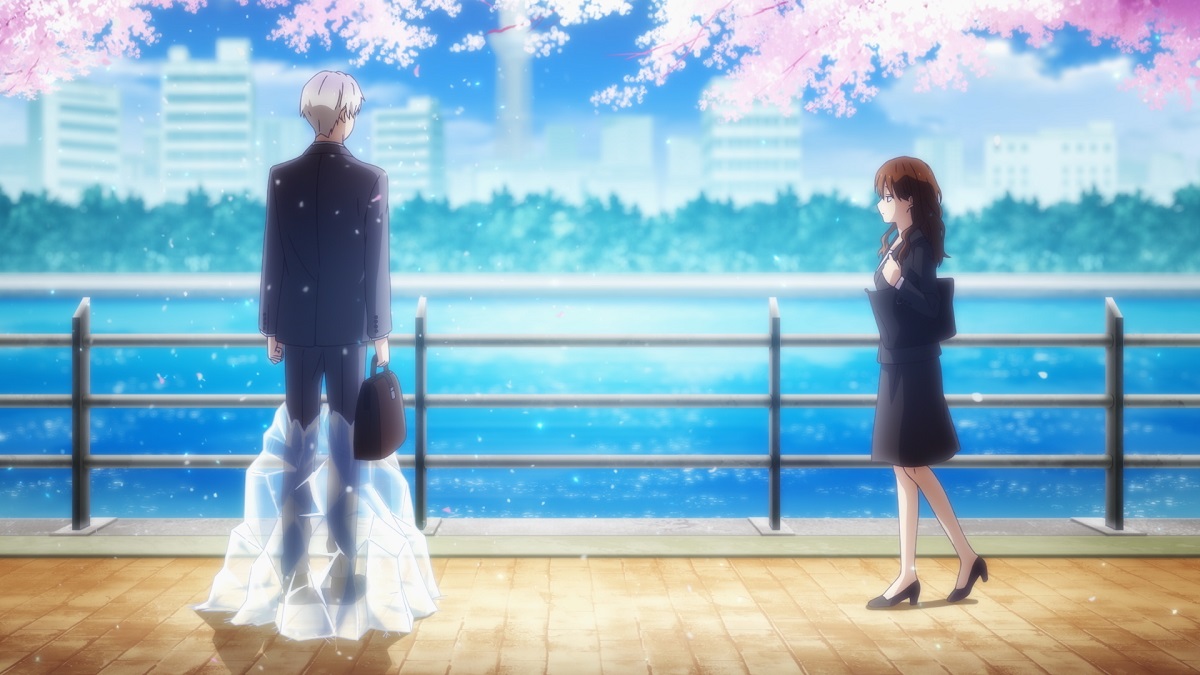 El anime The Ice Guy and His Cool Female Colleague tiene fecha de emisión, así como un primer tráiler, imagen promocional y hasta detalles sobre el opening y ending.
¡Apunta! El anime de comedia romántica comenzará a emitirse desde el 4 de enero a las 22:30 JST.
Imagen promocional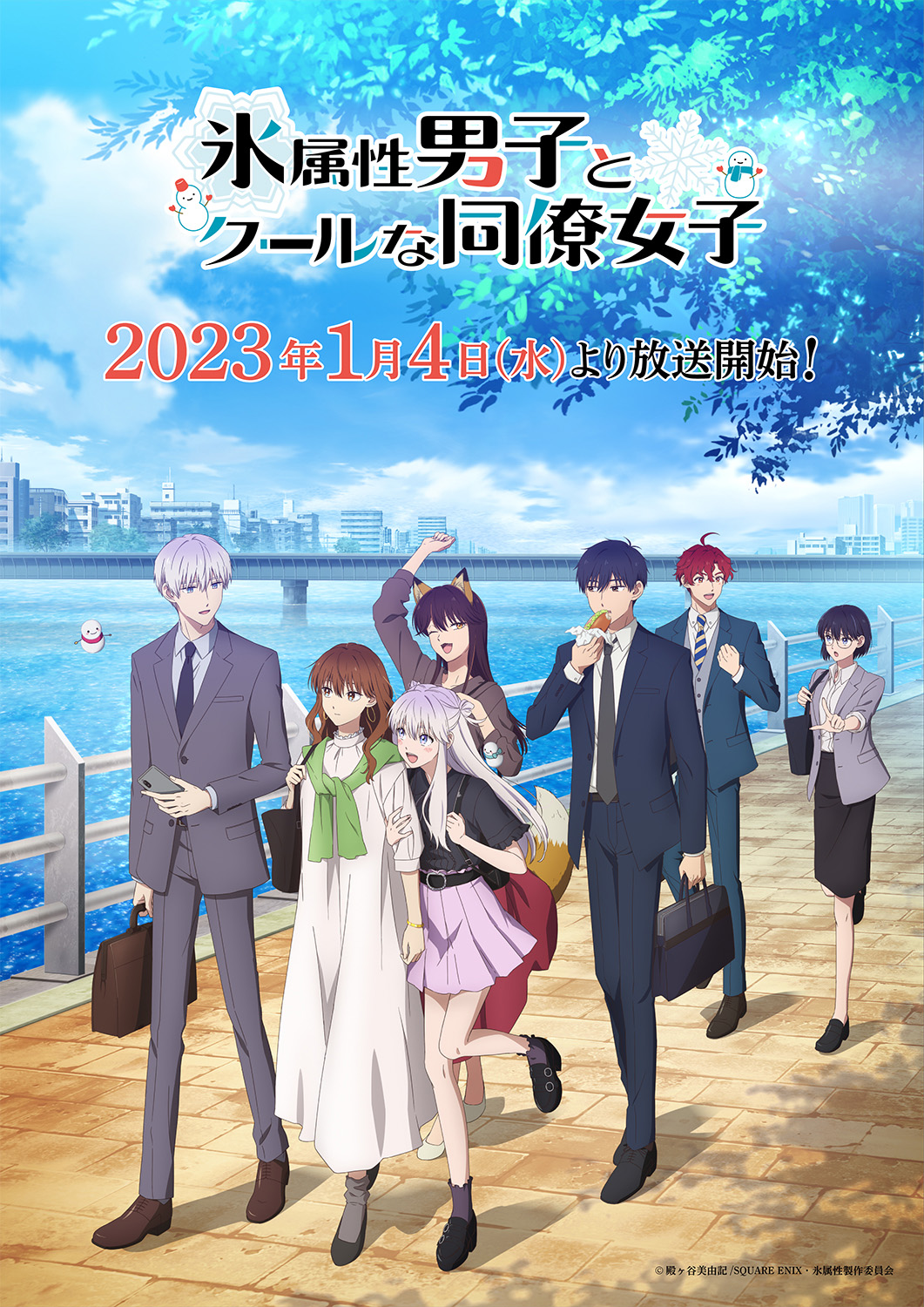 Tráiler de The Ice Guy and His Cool Female Colleague

Takao Sakuma (Futsal Boys!!!!!) estuvo a cargo de la canción "Joyride" para el tráiler e interpreta el opening "FROZEN MIDNIGHT", mientras que Nowlu (More than a Married Couple, but Not Lovers.) nos regala el ending titulado "Linaria".
Basado en el manga de Miyuki Tonogaya, The Ice Guy and His Cool Female Colleague está siendo dirigido por Mankyu en el estudio ZERO-G y Liber, con la composición de la serie de Tomoko Konparu (Blue Spring Ride), los diseños de personajes de Miyako Kano (Science Fell in Love, So I Tried to Prove It) y música de Ruka Kawada (Is the Order a Rabbit?).
SINOPSIS:
Himuro-kun, descendiente de una mujer de nieve moderna, es un recién llegado a la compañía que crea tormenta de nieve, muñeco de nieve y kamakura cuando sus emociones lo superan. Su enamoramiento secreto por Fuyutsuki-san, un compañero de trabajo único pero amable, se vuelve tan fuerte que a veces congela a quienes lo rodean. Por otro lado, Fuyutsuki-san, quien a menudo es visto como genial por los demás, también está muy interesado en el misterioso Himuro-kun.
Su relación cambia gradualmente a través del trabajo diario y los eventos de la empresa, y también comienzan a pasar tiempo juntos en la intimidad, pero ambos son torpes en el amor y no pueden cerrar la distancia ni un paso más...
Fuente: Comic Natalie
---