---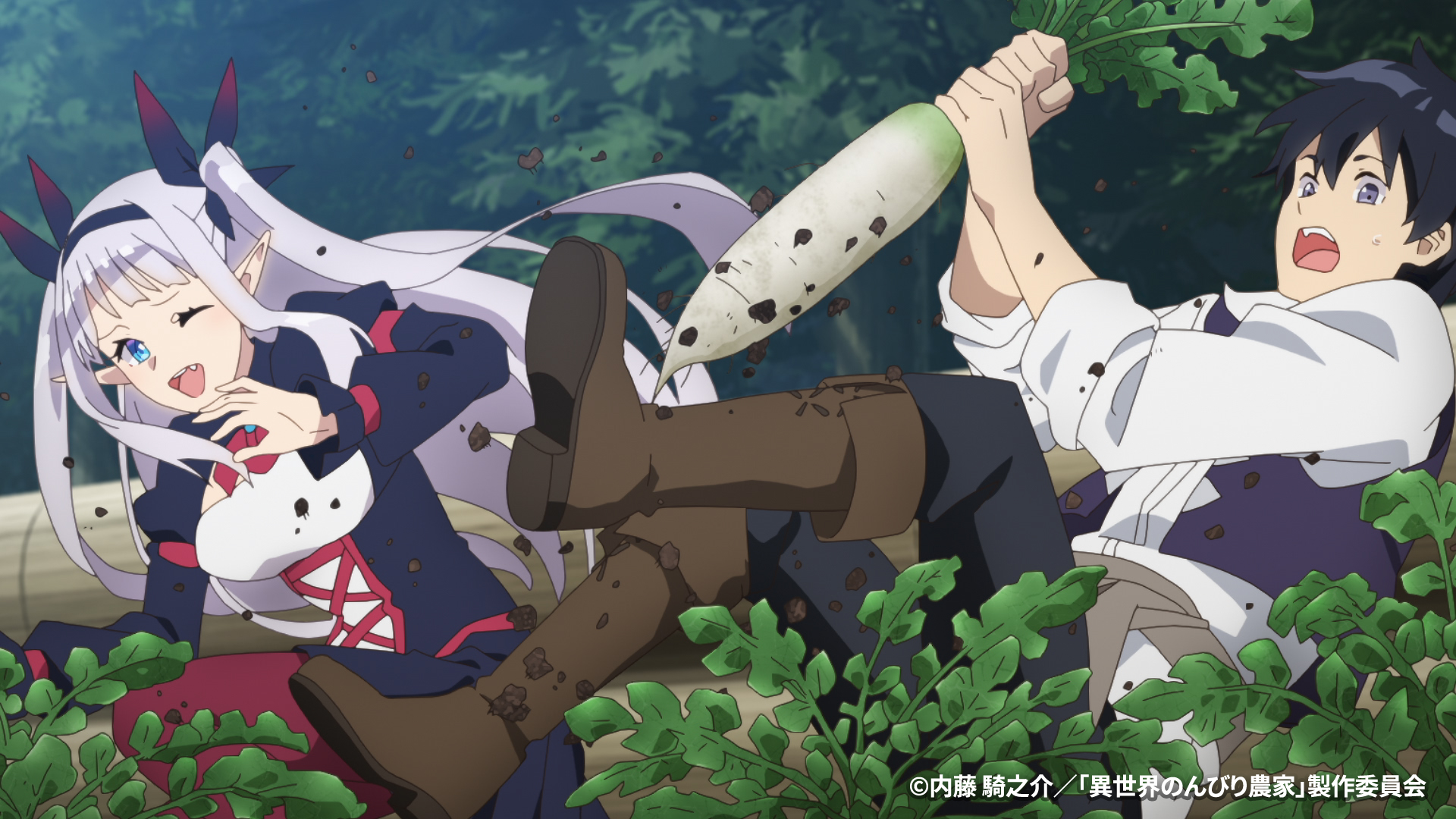 La temporada de anime de invierno de 2023 está en pleno apogeo, y con ella viene una nueva cosecha de secuencias de opening y ending sin créditos. Lo último que se detuvo es Farming Life in Another World, que pueden ver a continuación:
"Flower Ring" de Ru (Shino Shimoji) y Tia (Aya Suzaki), opening de la serie:
"Feel the winds" de Yui Hizuki, ending de la serie:
La serie de novelas ligeras original de Kinosuke Naito y Yasumo se publica en Japón a través de Enterbrain y su adaptación al manga cuenta con arte de Yasuyuki Tsurugi. La dirección del anime recae en Ryoichi Kuraya (Tsugumomo) bajo el estudio ZERO-G. La composición de la serie es de Touko Machida (I've Somehow Gotten Stronger When I Improved My Farm-Related Skills), música de Yasuharu Takanashi (Fairy Tail) y Johannes Nilsson (Redo of Healer). El diseño de personajes es obra de Yoshiko Saito (Mushoku Tensei: Jobless Reincarnation), quien además es el director de animación en jefe.
Esta es la sinopsis de la obra:
Una vez Hiraku pierde la vida por una enfermedad grave, Dios le trae de vuelta, le da salud y juventud y lo envía a un mundo de fantasía de su elección. Para poder disfrutar su segunda oportunidad, Dios le entrega una todopoderosa herramienta para trabajar en el campo. ¡Vean como Hiraku cava, corta y ara en su fantástica y relajada vida de granjero!
Fuente: YouTube de PONY CANYON (1 y 2)
---